Boil-water notice lifted in Tampa days after massive water main break
TAMPA, Fla. - Twelve million gallons of water, 700,000 people affected., and revenue losses that are still being counted.
"But the boil order that effected everyone in the city of Tampa is finally over," said Tampa's Infrastructure Deputy Administrator Brad Baird. "It means the water is safe to drink, and use for any purpose that you need to."
The city of Tampa lifted the precautionary boil notice Thursday, after two rounds of testing samples of water from 24 different sites around Tampa. Not a single sample came back positive for bacteria.
The news comes three days after a water main was ruptured at the David Tippin Water Treatment Facility. Crews had been working on a pipeline interconnection, which has to be completed before a new pumping station can be built.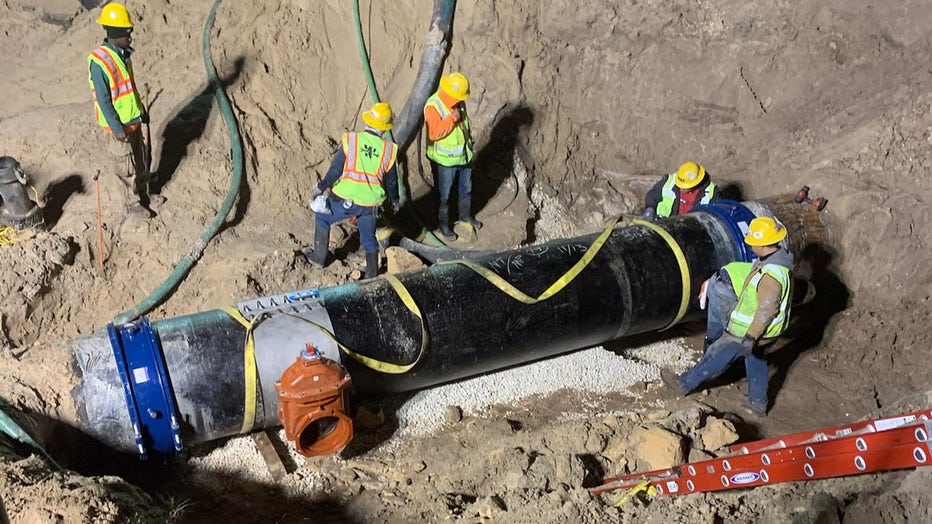 The repaired water main is seen in this photo shared by the city of Tampa.
Baird explained how it happened.
"What the contractor was trying to do was create a shoring so they could excavate down to the 48-inch pipe, which was below the 36-inch pipe, and tie it in to the pipeline that we put in place two years ago – and in doing so, to try to get down to the 48-inch pipe, they hit the 36-inch pipe."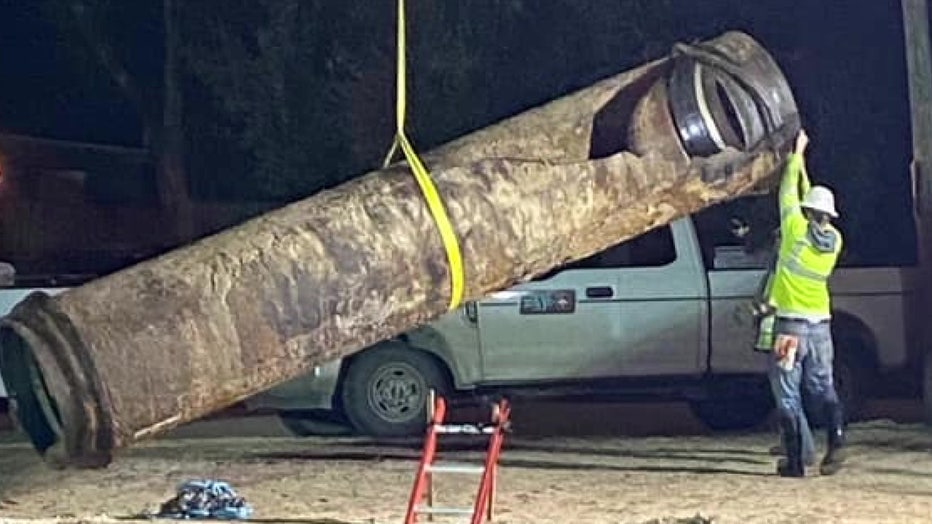 The damaged water main, after its removal.
A contractor crew from Archer Western, the subcontractor on the project, was working at the site when the rupture occurred. However, Baird says it will take time to investigate who is exactly at fault. 
"One incident wouldn't give us reason to not use this team in the future," he said. "Both the head of the design build, Jacobs Engineering, and Archer Western are very well-regarded."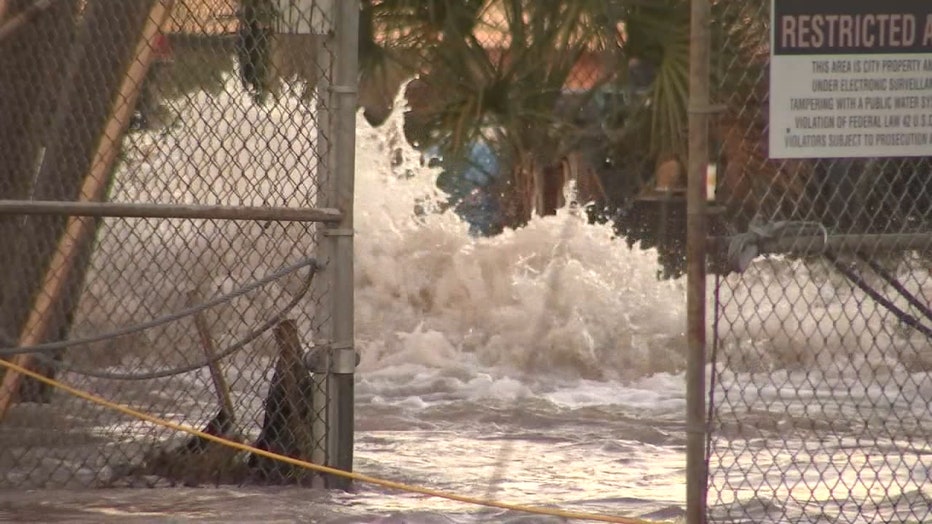 The water main break led to some flooding in the immediate area.
The break occurs as the city is making strides in improving water infrastructure. Last September, it approved a $2.9-billion project to fix its aging water mains. Two weeks ago, Mayor Jane Castor announced a $2-million pilot program aimed at making Tampa's water the best-tasting in the nation.
But when it comes to preventing another expensive errors like what happened Monday, Baird says sometimes, it is human error.
"We mark the pipeline, where they are, we excavate down to the pipeline and survey exactly where it is, we put in place what's called ground-penetrating radar, but even with all of those safeguards, sometimes there's human error," he said.
Whatever costs are associated with this pipeline break, Baird says, will be figured out with the city's risk management group and the insurance company of Jacobs Engineering.
After the incident Monday, several businesses had to close early – some remained closed the next day. Baird says the city says it will take claims through their risk management office – which businesses can find on the city's website..