Weeki Wachee mermaids celebrate 75 years with 'Mermaid Tail Trail'
WEEKI WACHEE, Fla. - The famous Weeki Wachee mermaids celebrated their 75th anniversary. To help celebrate, a new art exposition called the Mermaid Tail Trail was created. 
Twenty-six individually decorated mermaid statues are custom-made, handpainted by local artists and even face casted by a real mermaid. The face of Christie Loman, one of the Weeki Wachee mermaids, was covered with plaster and molded to give the Weeki Wachee mermaid statues a real face.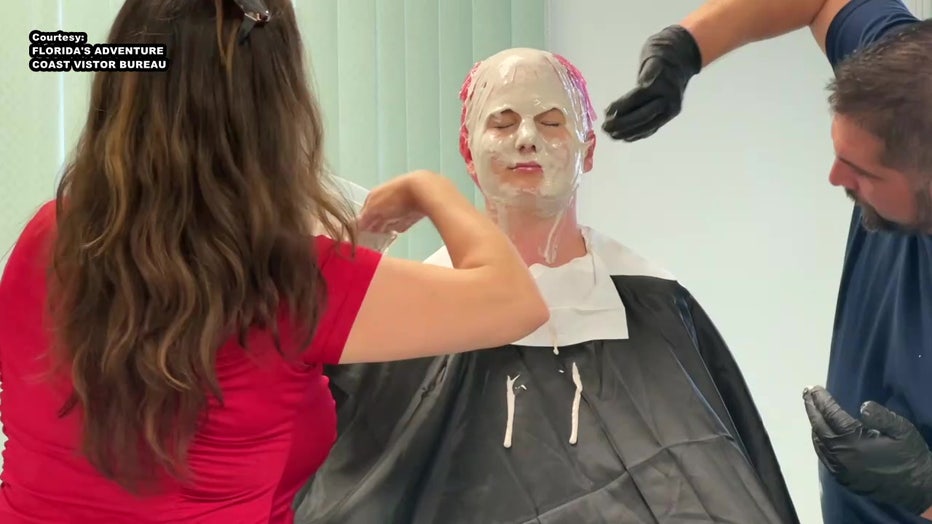 Each of the 26 mermaid statues has an artist depiction that tells a story that is Florida all on its own. Once the statues were created, they were deployed, threw out Florida's adventure coast area to help highlight other areas and draw awareness to those regions. 
RELATED: Weeki Wachee Springs State Park inspires the next generation of mermaids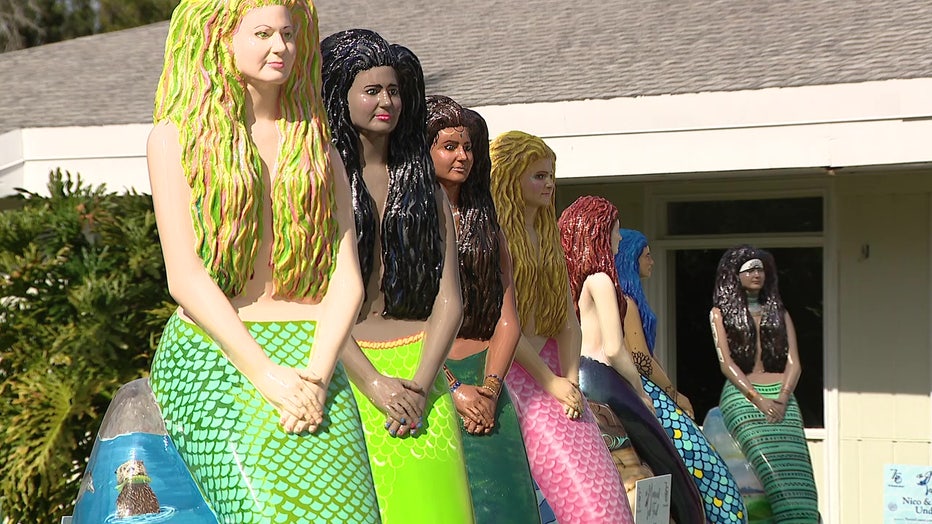 "Taking some of the magic of that mermaid story and creating this Tail trail all around Florida's adventure coast is designed to help folks discover the rest of Hernando County," Tammy Heon with Florida's Adventure Coast Visitors Bureau said. "By following the trail around to all the mermaids, they're going to be able to see all of our other hidden gems and come to love Florida's adventure Coast as much as they love the Weeki Wachee mermaids." 
For more information on the Mermaid Tail Trail, visit floridamermaidtrail.com and floridamermaidtrail.com/map.