Westbound I-4 shut down due to dump truck crash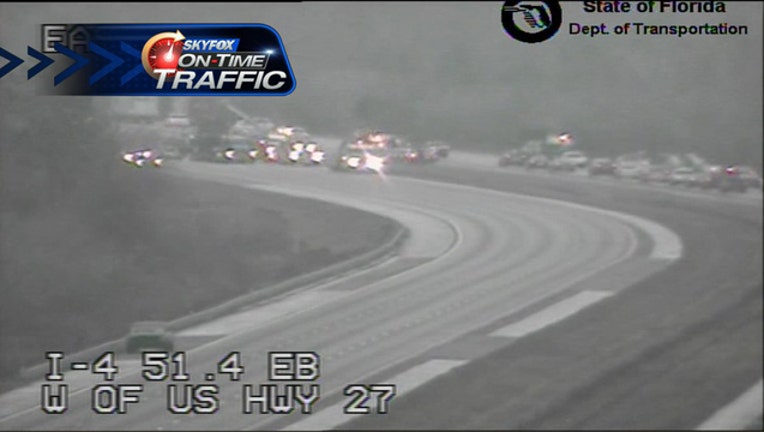 HAINES CITY (FOX 13) - Westbound traffic on I-4 shut down Tuesday morning following a dump truck crash near the U.S. 27 exit.
The crash occurred just before 6:00 a.m., when the dump truck appeared to jack-knife across multiple lanes. 
According to Florida Highway Patrol, a four-door Nissan attempted to overtake the dump truck, but collided with the rear end of the vehicle. The impact sent the truck across all of the lanes and overturn on the inside shoulder. 
The truck was carrying a load of sand, which spilled across the roadway during the incident. 
The Nissan, however, seemed to have received the brunt of the impact. It was sent colliding into the outside barrier, where is burst into flames. 
The driver of the Nissan was transported to the hospital with serious injuries. 
The dump truck driver, 41-year-old Jason Howard Brown, suffered only minor injuries and was not sent to the hospital. 
All westbound lanes were blocked in the area of the crash until 8:38 a.m. while emergency crews worked the scene.