Winter Haven police find young girl's stolen bike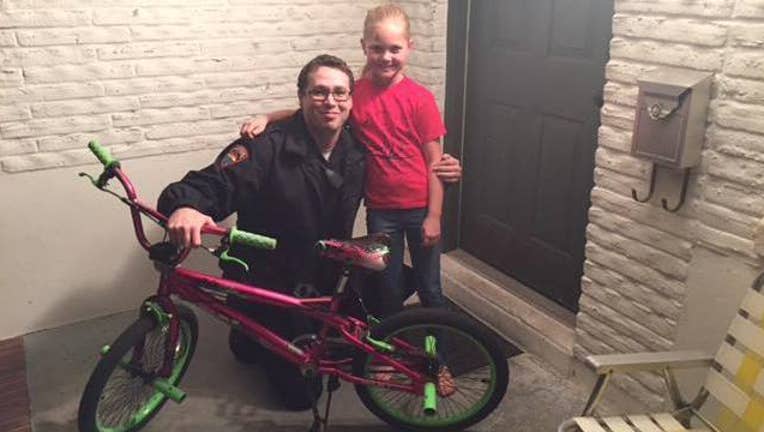 WINTER HAVEN (FOX 13) - A young Polk County girl was thrilled to learn her stolen bicycle had been located by a police officer.
According to the Winter Haven Police Department, an officer spotted two people who looked similar to suspects who were recently captured on surveillance with the stolen bicycle.
The officer confronted the two, who confirmed it was them in the surveillance photo, but denied stealing the bike. After the officer said he wanted to get the bicycle back to its owner, they led him straight to it.
The officer was able to personally give the bicycle back to the girl, who was very happy.