Woman battling multiple sclerosis starts natural skin care line
HUDSON, Fla. - JoEllen's Natural Soaps is based out of Hudson. Owner JoEllen Conover creates a whole line of natural skin care products, which includes everything from bar soaps to lip balms and bath salts.
She also is living with multiple sclerosis. Because of that, she has very sensitive skin and has always used natural products. 
"I decided that I wanted to try and take the leap just to see if could make natural soaps myself," she recalls.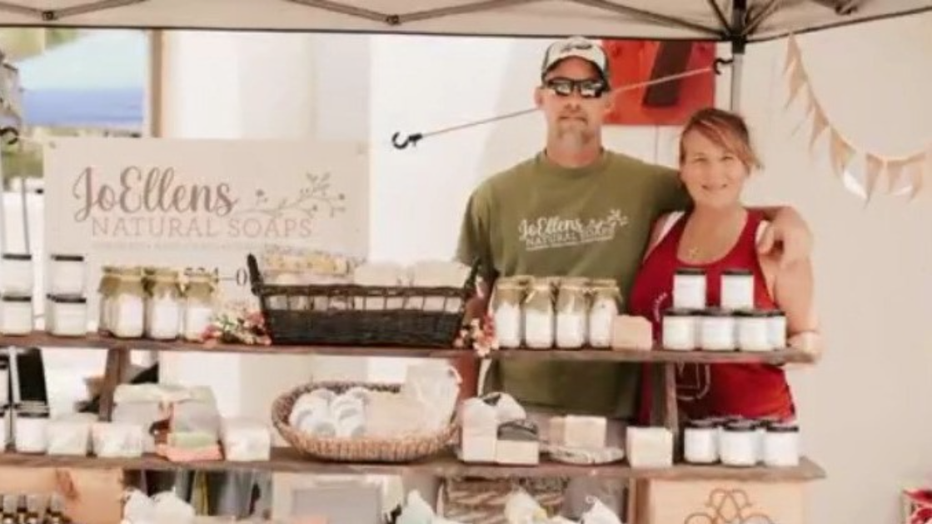 During the COVID pandemic she started leaving gift bags on neighbors' front porches as a caring gesture. Soon those neighbors wanted her to make more soap they could buy. 
"Me making something that somebody wanted was exciting!" she said. 
Her business was born after that. 
You can shop JoEllen's Natural Soaps online at www.joellensnaturalsoaps.com. You can also buy from several locations around the Tampa Bay area. Find a list of location here.