Woman carries dying baby to term in order to donate organs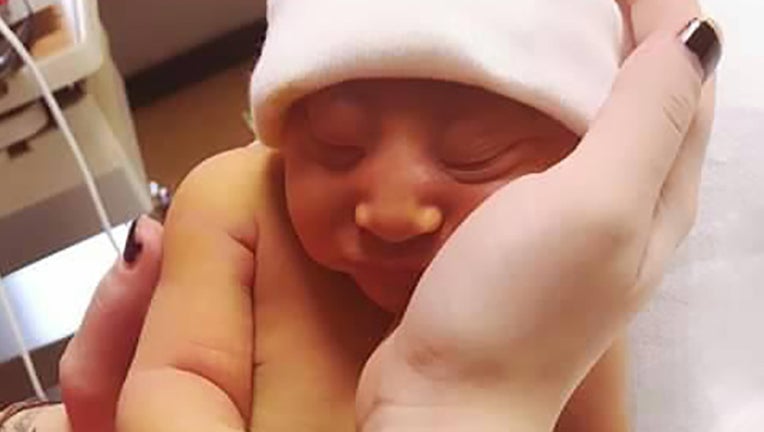 CLEVELAND, Tenn. (FOX 13) - A Tennessee woman received heartbreaking news in her 18th week of pregnancy: her baby was going to die.
Krysta Davis and her boyfriend Derek Lovett learned their baby Rylei had a rare condition called anencephaly, where an infant is missing portions of the brain or skull.
"[The doctor] said babies with anencephaly don't tend to survive birth let alone cord-cutting," Davis told PEOPLE Magazine. "There was no outcome where she would be able to survive on her own for very long if at all."
The devastated couple was given a choice: doctors said they could induce labor immediately or let Davis carry Rylei to term and donate her organs.
"We decided that even if we couldn't bring our daughter home, no mother would have to go through what we were going to go through," she said.
Davis gave birth on Christmas Eve. Doctors said she likely wouldn't survive more than 30 minutes, but little Rylei defied the odds and lived for a week after she was born.
"There's no way to describe how amazing it felt. When you go to thinking you'll only have 30 minutes with your child and you get an entire week," Davis told WTVC.
Davis and Lovett spent every waking moment they had with their baby, until Rylei passed away on New Year's Eve.
The baby's heart valves were donated to two children, and her lungs were given to a hospital for research and development of anencephaly.
Davis and Lovett shared Rylei's story on a Facebook page titled, "Rylei Arcadia: An Unexpected Journey."