US Marshals arrest man wanted for woman's murder in Tampa apartment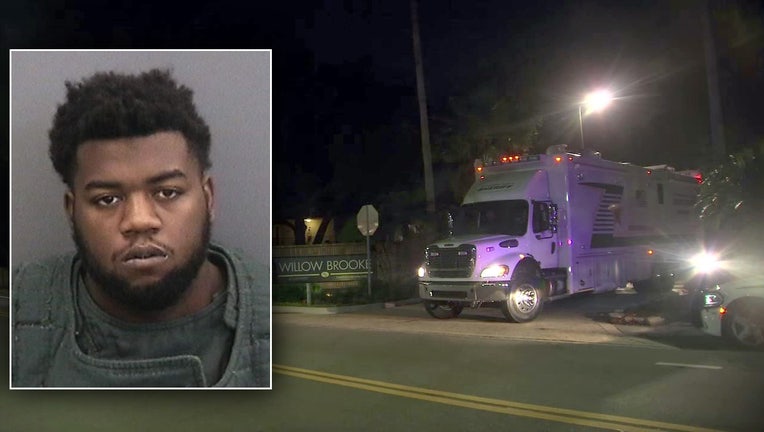 TAMPA, Fla. - Authorities arrested a man wanted in the shooting death of a woman at a Tampa apartment complex late Wednesday night.
Hillsborough deputies say they were called to the Willow Brooke apartments on Hellenic Drive, located north of the University of South Florida, around 10:30 p.m. Wednesday after receiving reports of gunshots inside a unit.
Dispatchers were told a man and woman were heard arguing before gunshots were fired.
When deputies arrived, they found the woman dead inside the apartment. The victim's identity has not been released.
During the course of the investigation, a warrant for first-degree premeditated murder was issued for 22-year-old Demontrey Jackson.
US Marshals located the suspect early Thursday morning at a hotel in the Rocky Point area and took him into custody.