Woman seeks couple in Eiffel Tower engagement pics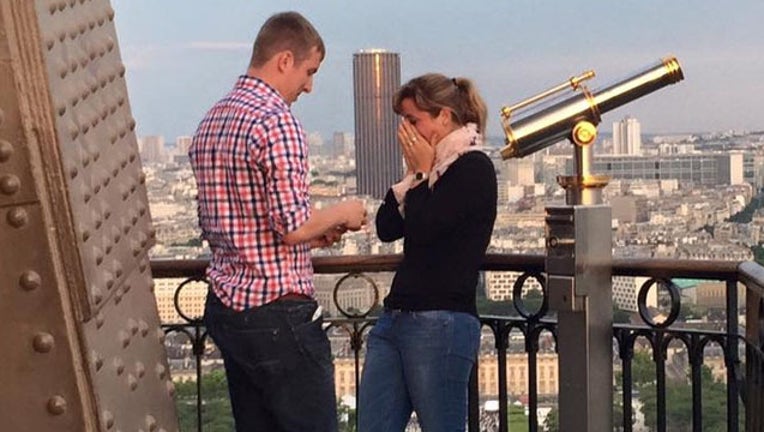 A romantic mystery set in the City of Love has gone viral-- and global -- as a woman in the U.S. hopes to find its main characters.
Jen Bohn lives in Clovis, California, but said she was recently vacationing in Paris, France with her husband when she captured a random couple's Eiffel Tower engagement on camera.
Now, Bohn is turning to social media in an effort to track them down.
On June 24th, Bohn posted several photos of the mystery couple's magical moment, along with this caption:
"Saw this guy propose to this girl on the Eiffel Tower Sunday 6/21/15. Wanted to send them the pics but was stuck in line. Help me find them!".
A week later, the photos had been shared more than 175,000 times, but there was still no word from the couple.
The engagement itself appeared to be picture perfect, but Bohn hopes for the ultimate fairy tale ending- that her post will be shared until someone recognizes the moment, and claims it as their own.