World's Ugliest Dog, Zsa Zsa the English bulldog, dies weeks after winning title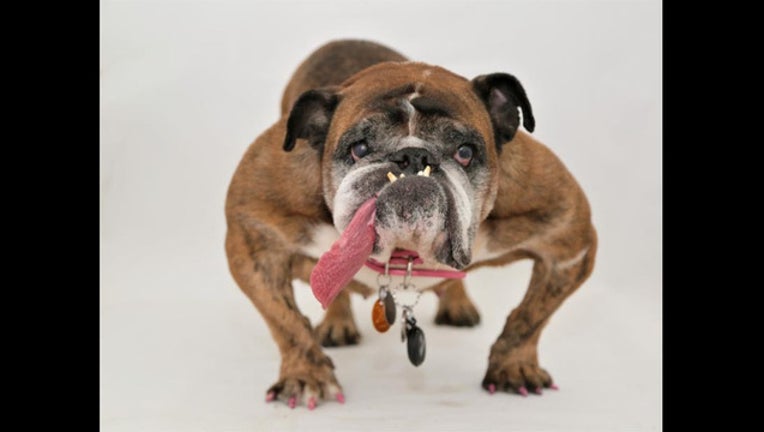 article
ANOKA, Minn. (FOX 13) - Zsa Zsa, the English bulldog who won the title of "World's Ugliest Dog," has passed away.
The 9-year-old pooch passed away Monday night in her sleep, according to its owner, Megan Barinard, who adopted the dog after seeing her on Petfinder.com. The dog was previously rescued from a puppy mill in Missouri when she was five years old, according to the Star Tribune.
Zsa Zsa was known for her underbite and rounded, muscular front legs. She won the 30th annual contest in the San Francisco Bay Area on June 23. Her owner was awarded $1,500 for Zsa's Zsa's win.
There is no word on the cause of death.