Wounded Army veteran gets a new home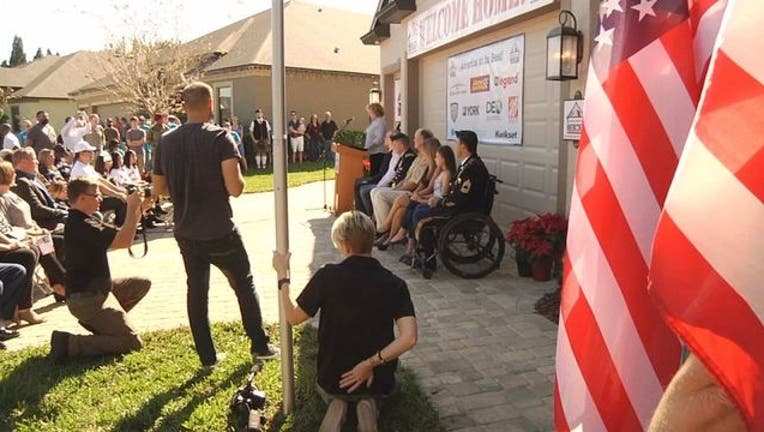 article
LAND O' LAKES (FOX 13) - An Army veteran and his family received the keys to a new mortgage-free home during a ceremony on Saturday.
Master Sergeant George Vera has been awarded a Purple Heart, Silver Star, Four Bronze Star Medals and a myriad of other awards over his 20-year career with the U.S. Army. But in 2015, that career was cut short when Vera was shot in the spine during an attack on his base in Kabul.
The attack ended his military career and took away his ability to walk.
After sacrificing for our freedom, this Land O' Lakes veteran is now getting his own freedom back in the form of a new home that's completely tailored to his abilities.
"It's so big and easy for me to get around. I can do everything in this kitchen. I can cook, unfortunately I can also clean, but I'll be able to help [my wife Angela] out with the chores so that takes a lot of pressure off her," said Vera, who relies on a wheelchair for mobility.
The home was built and provided to the Vera family by Building Homes for Heroes, an organization that focuses on rebuilding the lives of our heroes wounded in post 9/11 conflicts.