Wow! Possible world-record stingray caught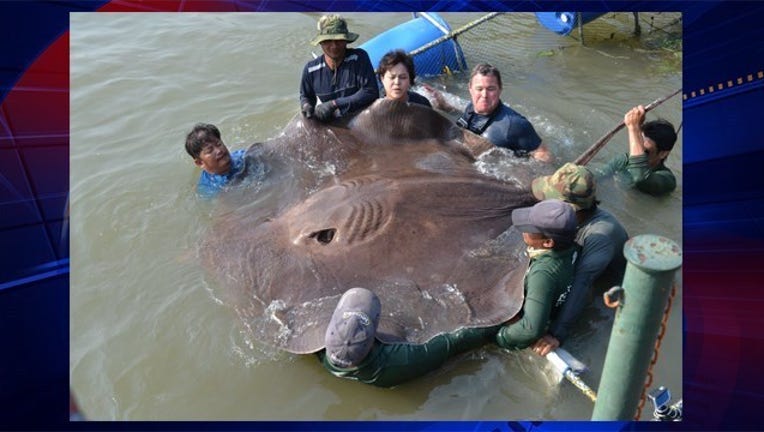 article
Researchers in Thailand are taking care of what may be one of the largest freshwater fish ever caught.
It's a 14-foot-long stringray that weighs nearly 800 pounds. That's according to popular wildlife enthusiast Jeff Corwin, who posted video and photos of the stingray on his Facebook page.

Wildlife officials kept the animal in a pen so they could measure it, and then released it back into the wild. This is a threatened species, but the good news is that this particular stingray is pregnant.

Check out more on his Facebook page.