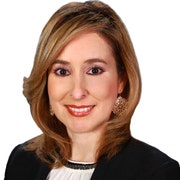 Gloria Gomez is a general assignment reporter focusing on court cases and the criminal justice system. She joined the FOX 13 News team in May 2005.
Gloria is originally from Sacramento, California. She graduated from Sacramento State University with a B.A. in communication studies.
In 1997, Gloria began her career in journalism in Southwest Florida. She worked as a reporter at WINK-TV in Fort Myers. Two years later, Gloria returned home and worked for KOVR-TV as a bureau reporter in Stockton, California.
"My timing couldn't have been planned any better. Throughout my six years at KOVR, I covered some of the biggest stories to hit the Central Valley. National stories that included the Yosemite murders, the Chandra Levy disappearance and the Laci Peterson case," she says.
Gloria is excited to be a part of the FOX 13 News team. She is passionate about her career, and she enjoys covering the big stories in the Tampa Bay region.
If you would like to contact Gloria, you can email her at Gloria.Gomez@fox.com. You can also connect with her on Facebook and follow her on Twitter @GGome13.
The latest from Gloria Gomez