AP TOP 25: USF, Pitt among 6 teams to enter rankings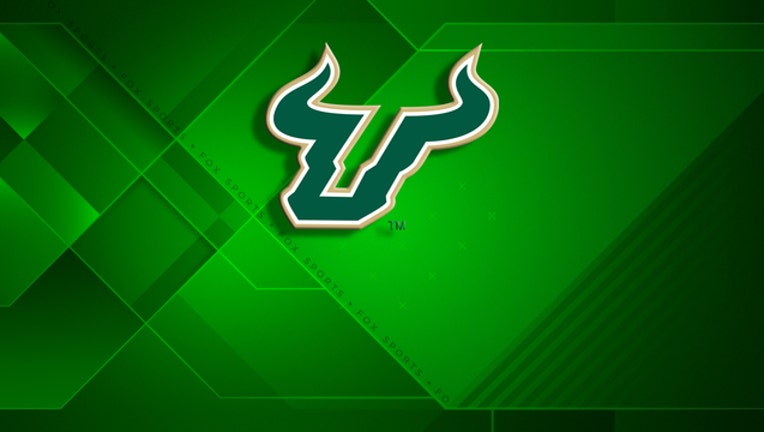 article
South Florida and Pittsburgh were among six teams to enter The Associated Press college football poll on Sunday, matching a record for the Top 25 era.
USF and Pitt are tied for No. 24. No. 17 Stanford, No. 19 Virginia Tech, No. 20 Navy and No. 22 Iowa also entered the rankings in the second-to-last regular-season poll.
This is the fourth time six teams entered the rankings in one week since 1989, when the AP poll expanded to include 25 teams.
Alabama remained a unanimous No. 1 and Ohio State was No. 2. Clemson moved up a spot to No. 3 and Washington jumped two to No. 4. Michigan dropped two to fifth after its double-overtime loss to Ohio State.
No. 6 Wisconsin was followed by Oklahoma, Penn State, Colorado and Southern California.
___
POLL POINTS
— Eleven ranked teams lost during Thanksgiving weekend, five to unranked teams. That's the most ranked teams to lose in a single week since Oct. 4, 2014.
— This is the latest in the season that six new teams have entered the AP Top 25.
The last three times:
Sept. 27, 1999 (No. 19 East Carolina, No. 21 Alabama, No. 22 Syracuse, No. 23 Oklahoma, No. 24 Virginia, No. 25 Oregon)
Sept. 14, 2003 (No. 14 Arkansas, No. 21 Alabama, No. 22 Oregon, No. 23 Missouri, No. 24 Washington State, No. 25 Purdue)
Oct. 19, 2008 (No. 15 TCU, No. 21 Georgia Tech, No. 22 Tulsa, No. 23 Boston College, No. 24 Florida State, No. 25 Minnesota)
— USF is ranked for the first time since Sept. 25, 2011.
— Pitt is ranked for the first time since October of last year.
OUT
Six in means six out, all after losing: Utah, Houston, Boise State, Texas A&M, Washington State and Tennessee. The Utes, Aggies and Cougars lost to ranked teams.
UP
— No. 14 West Virginia moved up five spots, taking advantage of all the teams taking a tumble after beating Iowa State.
— No. 21 LSU moved up four spots after beating Texas A&M.
— No. 12 Florida State moved up three spots after beating Florida.
DOWN
— No. 16 Louisville fell five spots after its second straight loss.
— No. 23 Nebraska dropped six spots after losing at Iowa.
CONFERENCE CALL
The Southeastern Conference has only four ranked teams left, as every team other than Alabama could finish with at least four losses if the Crimson Tide beat Florida in the SEC title game next weekend.
Big Ten — 6
ACC — 5
SEC — 4
Pac-12 — 4
Big 12 — 3
American — 2
MAC — 1
RANKED vs. RANKED
No. 1 Alabama vs. No. 15 Florida. SEC championship in Atlanta.
No. 3 Clemson vs. No. 19 Virginia Tech. ACC championship in Orlando, Florida.
No. 4 Washington vs. No. 9 Colorado. Pac-12 championship in Santa Clara, California.
No. 6 Wisconsin vs. No. 8 Penn State. Big Ten championship in Indianapolis.
No. 11 Oklahoma State at No. 7 Oklahoma. Bedlam winner takes the Big 12.