Beckham's 3-run homer helps Rays over Astros, 9-2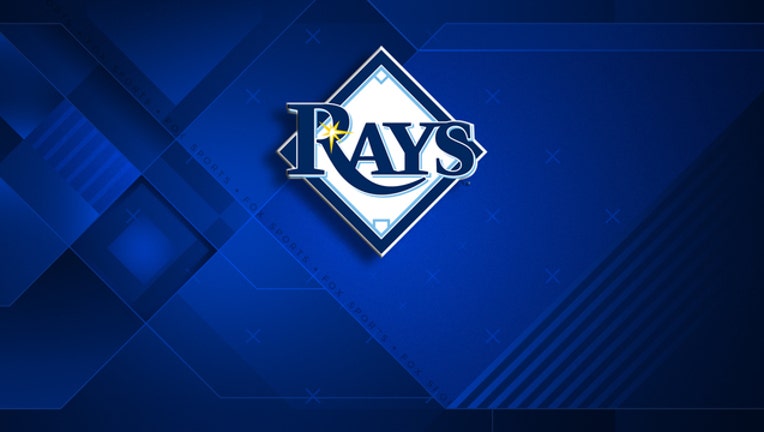 article
HOUSTON (AP) - Houston starter Scott Kazmir has followed a stellar July with a shaky start to August.
Kazmir struggled again on Monday night, tying season highs by allowing nine hits and six runs in a 9-2 loss to the Tampa Bay Rays.
Tim Beckham hit a three-run homer in the first inning to help the Rays cruise to the victory.
Kazmir (6-8) lasted 5 1-3 innings and fell to 0-3 this month after going 2-0 with a 0.26 ERA in July. He's won just one of his five starts since a trade from Oakland.
"I really don't feel like (I'm) off," he said. "I think it's just a matter of being completely sharp. I feel great. My fastball feels like it's where it needs to be. It's just a matter of executing. That's something when it comes to crucial times I didn't do it."
The Rays were up 1-0 when Beckham connected on his first home run since May 22 to give them a big early lead.
"If you look up there, he's among the leaders in a lot of categories and he's built up a lot of credibility to have an off night or two," manager A.J. Hinch said of Kazmir, who is fourth in the AL with a 2.43 ERA. "I really can't wait to get him back on the mound in five days."
Asdrubal Cabrera added three RBIs for the Rays, who got back on track after being swept by the Rangers in a three-game series this weekend.
Erasmo Ramirez (10-4) yielded six hits and two runs in 5 2-3 innings for his second straight win.
Tampa Bay's 15 hits tied the most Houston has allowed this season.
Evan Gattis hit a solo homer in the fourth inning for the AL West-leading Astros, who had trouble stringing hits together and stranded nine runners.
Evan Longoria singled with two outs in the first before Logan Forsythe walked. Cabrera's RBI single made it 1-0. Beckham then sent a two-out changeup into the seats in left field to extend the lead to 4-0. Daniel Nava singled after that, but Kazmir finally escaped the inning by striking out Kevin Kiermaier.
Gattis' 18th homer got Houston within 4-2.
Brandon Guyer and Desmond Jennings hit consecutive singles to start the fifth inning and a walk by Forsythe loaded the bases with one out. A sacrifice fly by Cabrera drove home a run to make it 5-2.
Kazmir was replaced by Josh Fields with runners on first and second with one out in the fifth inning. He was greeted with a pinch-hit RBI single by John Jaso to leave the Rays up 6-2.
TRAINER'S ROOM
Rays: Jennings, who returned on Friday after missing 96 games following arthroscopic knee surgery, said he's feeling good since his return but it will take a while before he feels completely back to normal after such a long layoff.
Astros: OF George Springer (broken right wrist) has been throwing and catching in the last couple of days since being cleared for baseball activities on Friday, but it will likely be a while before he is able to hit on the field. Hinch said they're slowly increasing his activity to see how he tolerates the added work. There is no timetable for his return.
CORREA SCOLDED: Hinch called rookie Carlos Correa into his office on Monday for a little talk after the rookie tackled Jose Altuve in the postgame celebration after his game-winning RBI single with two outs in the ninth on Sunday. He did not appreciate seeing the 6-foot-4 Correa take down his much smaller All-Star second baseman.
"You're about to give me a heart attack to see those two rolling around on the field," Hinch said. "It was pretty good form, but we have to find a different way."
He suggested that maybe Correa could use a more subdued celebration the next time around.
"I love the win," Hinch said. "Love the walk-off. The rolling around, it's got to be replaced. What happened to the high-five? But we all laughed it off since nobody got hurt."
Correa might get more ideas about tackling on Tuesday when he attends Texans training camp as a guest of the team.
UP NEXT
Houston's Scott Feldman (5-5, 4.17 ERA) will oppose Jake Odorizzi (6-6, 3.09) when the series continues on Tuesday. Feldman got his first win since coming off the disabled list July 18 in his last start by throwing six scoreless innings in Houston's 2-0 victory over the Giants.