Bill Murray relishes Cubs title, demands schools close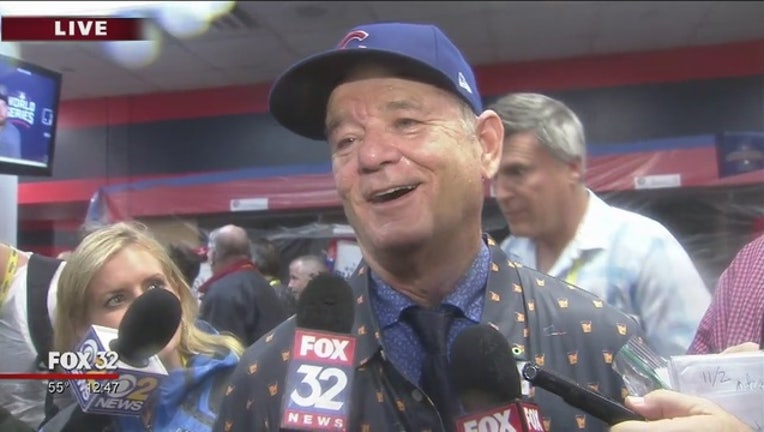 article
CLEVELAND (AP) - Like many die-hard Cubs fans, Bill Murray has finally been rewarded for his allegiance to Chicago's lovable losers with the team's first World Series title since 1908.
The Chicago native has served as a sort of team mascot, following the Cubs though their playoff run.  The actor threw his arm in the air as the Cubs notched the final out in the 10th inning to beat Cleveland 8-7 in Wednesday's deciding Game 7.
He later celebrated by swigging champagne with players in the Cubs' clubhouse and telling reporters trying to interview him to "relax a bit" before dousing the group with bubbly.
Murray tells ESPN that Chicago Mayor Rahm Emmanuel will give the city's school kids the rest of the week off "if he's as good a mayor as he wants to be."