Bishop, Stamkos lead Lightning to 4-0 win over Avalanche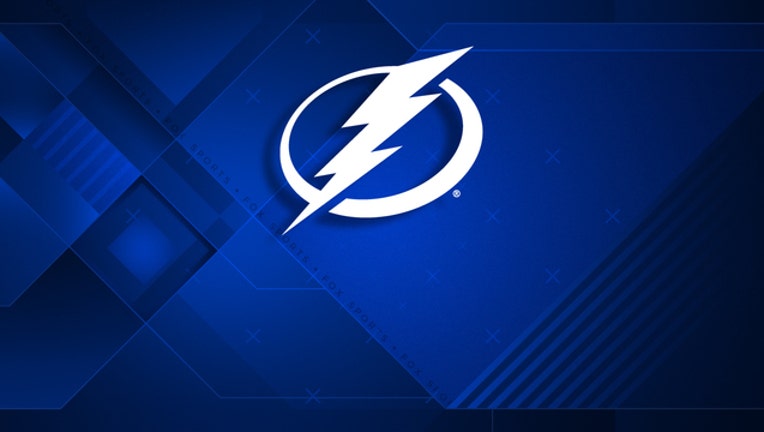 article
DENVER (AP) — Unlike most of the shots from the Colorado Avalanche, this caught Tampa Bay goalie Ben Bishop by surprise: He earned his first win on a Tuesday this season.
"Sweet. All right, cool," Bishop said sarcastically. "Start somewhere."
Bishop stopped 21 shots for his second shutout of the season and Steven Stamkos scored twice, helping the Lighting beat the Avalanche 4-0 for their first win in Denver since 2004.
Ondrej Palat added a goal and two assists, and Tyler Johnson scored late as Tampa Bay wrapped up a 3-1 road trip.
"A great win for us to end a great trip," Stamkos said.
More than anything, though, it allowed the Lightning to rediscover their swagger on the ice. The recipe was simple: Keep things straight forward and under control.
"Thought it was our best structured game, start to finish, that we had all year," Bishop said. "It wasn't like we were trying to do too much and trying to get chances. We sat back and we waited for them to make mistakes. You give these guys opportunities, they're not going to miss too often."
Especially Stamkos, who reached the 20-goal mark yet again by scoring twice in 3:37 during the second period.
"Those things aren't in the back of my mind, but they're nice to talk about when they happen and then move on," said Stamkos, who's scored at least 20 goals every season since entering the NHL in 2008-09.
Bishop has allowed two goals or fewer in 20 of his last 25 starts. And as for that Tuesday stat, well, it caught him off guard.
"How many games have I played on a Tuesday?" he playfully grinned.
Now he's 1-5-1 on that particular day of the week this season.
Semyon Varlamov struggled in his second straight start, allowing four goals on 38 shots. He was pulled in Chicago on Sunday after yielding four goals.
"I thought he had a good game tonight. We didn't help him. We were not good defensively," Colorado coach Patrick Roy said. "Obviously, it was not a good performance by our team. We were not good at all."
This is how the night went for the Avalanche: They had a 2-on-1 break in the second, when Matt Duchene dished the puck over to Alex Tanguay, who was stopped by a sliding Bishop.
The Lightning were called for hooking on the play, but Colorado couldn't convert on the power play.
"They were just beating us to every loose puck. They were outworking us," Avalanche captain Gabriel Landeskog said. "When bounces aren't going your way, when things aren't going your way, we have to stick together."
The Mile High City hasn't exactly been a friendly place for the Lightning in recent seasons, with their last triumph in Denver a 3-0 win on March 1, 2004.
Tampa Bay's precision passing set up Stamkos' two goals in the second period. He took a perfect feed from Vladislav Namestnikov and caught Varlamov out of position for his first goal. Palat set up Stamkos' second with a pass from behind the net.
Palat gave the Lightning a 1-0 lead midway through the first period with his first goal since Oct. 23. He collected a rebound near the skates of Varlamov, maneuvered around the goalie and sent a wrist shot into the net.
Before the game, Colorado honored Jarome Iginla for scoring his 600th goal last week. His family joined him on the ice as the team gave No. 12 a commemorative plaque. Avalanche executive and fellow 600-goal scorer Joe Sakic also presented Iginla with a silver stick.
NOTES: Tampa Bay D Victor Hedman and Namestnikov each had two assists. ... Avalanche D Erik Johnson (lower-body injury) was back on the ice Tuesday morning. "Progress from there," Roy said. ... Out most of the season with a back ailment, D Brad Stuart might be nearing a return. "He said he had a great day yesterday. For me, it's one day at a time when you have a back injury," Roy said. "Some days are good. Some days are not."