Bucs battle for final corner spot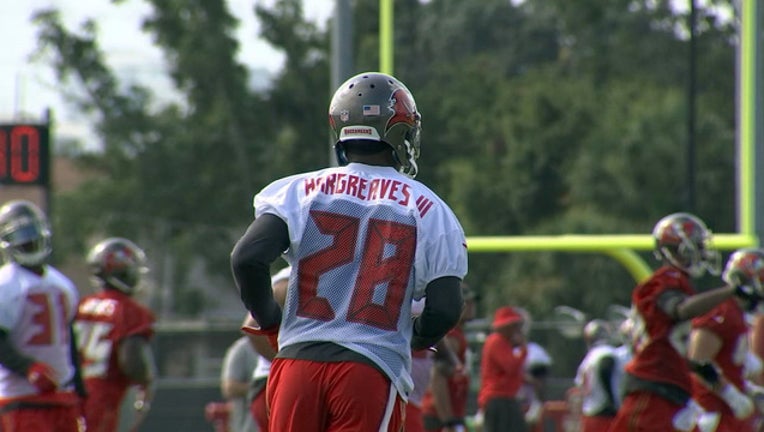 article
TAMPA (FOX 13) - There was no question at the end of the 2015 season what the Bucs' greatest need was: Defense -- particularly an upgrade in the secondary. Team GM Jason Licht quickly addressed the glaring holes in the secondary signing free agent Brent Grimes and drafting Florida's Vernon Hargreaves.
Those two players aren't only making the secondary stronger. They're making their teammates better and it's created the toughest competition in camp.
What once was a weakness is beginning to look like a strength. 
"Right now, I like what I see, but until we see the final product, actual games, I'm going to reserve judgment," said Bucs cornerback Alterraun Verner.
The Bucs signed three-time Pro Bowler Grimes, who has one of the two starting spots locked up. That leaves Hargreaves, Verner, Jonathan Banks, and four others to compete for two spots, corner and nickel back.
"I've seen a lot of guys making a lot of plays," said Bucs cornerback Jude Adjei-Barimah. "Between Grimes, Verner, Hargreaves, myself, Banks, Robinson, everybody out there is competing, making plays and getting their hands on the ball."
When Hargreaves was drafted in the first round out of the University of Florida, many drew the conclusion that he would be an automatic starter week one against the Atlanta Falcons. But the Bucs are being very cautious with his development by moving him inside to start at the 'nickelback' spot until he's ready to match up with the league's elite receivers.
"We've been focusing on getting him as much work as we can inside right now," said Bucs defensive coordinator Mike Smith. "Then we'll get an opportunity once we feel that he has a comfort level inside then we'll move him and get him some snaps outside."
Having Verner playing like his old Pro Bowl self could make the decision easy for Smith, who's only concern is the results on the field, not who's on it.
"The guys have a very good understanding that we are going to play the best players," said Smith.  "Everyone has an opportunity to show what they can do and they are competing. When you have competition across the board it makes your team better."
"Stay tuned, stay tuned," added Verner. "We are going to have some exciting stuff for you."