Bucs chose to play for rhythm over rest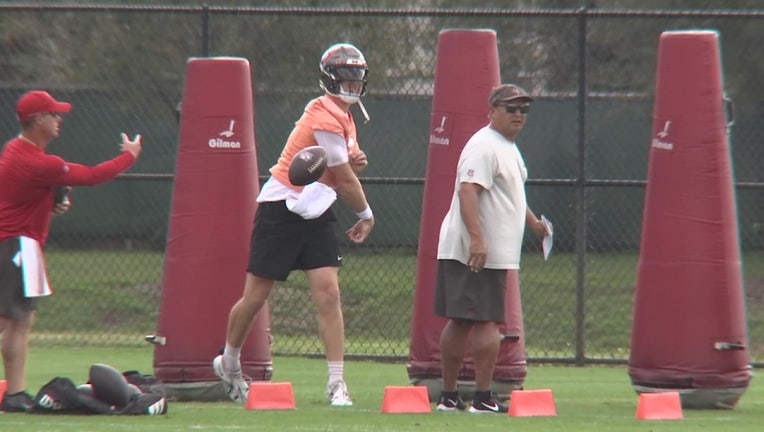 article
TAMPA, Fla. - Over the last 10 seasons, not resting players has brought winning results for the Buccaneers. In fact, teams that didn't sit their starters in the final week of the regular season won their first playoff games 79% of the time.
"They've got stats on everything now, man," said Akiem Hicks. "You just go out there and do your best on Sunday – I think that's a good way to hold yourself and take care of business during the season. Every week, be prepared to play regardless of what the stats are."
The Bucs are planning to stick with the winning trend for the reason of rhythm.
"I think you've got to build momentum going into the playoffs," cornerback Carlton Davis III said.  "I felt like in previous years, ( Bruce Arians) always emphasized that 'We're not resting anybody.' You don't want to come off slow, you don't want to not be in your bag — as some would say — going into the playoffs when you should be hot and you should be peaking."
"We're trying to get in a groove and get going at the right times," stated Rachaad White. "So if we come out again and play hard. Show we all have a connection, rhythm together then that's going to mean a lot more to us than resting or trying to go out there and just get through it."
READ: Tampa Bay Bucs' Blaine Gabbert helps rescue passengers after helicopter crash near Davis Islands
When deciding to go this route. Todd Bowles says he didn't look into the analytics or past results when weighing his option of playing starters in Sunday's regular-season finale.
"Not much in that case – [it's] more or less injuries or how bad people are hurt or playing through it as opposed to, more or less, resting them to rest them," said Todd Bowles. "We've got a lot of things to work on."
There is also weighing risk versus reward. Playing starters in the regular season finale exposes key players in injury.
"I feel like if you go out there trying not to get hurt that when you do get hurt," shared Davis III. "So just to not have that on your mind just playing the game I feel you'll be good."
READ: Tom Brady, Bucs rally to beat Panthers 30-24, clinch NFC South
All healthy players will start against Atlanta, but may not finish. Kyle Trask may even be dressed for the game in case there is a chance to play him, although Blaine Gabbert would come into the game first.
"He may dress – he has a good chance of dressing," said Bowles."
Trask says as much practicing as he's been getting nothing can compare to "live game reps".
"For sure that's the ultimate experience is live reps.," said Trask. "So if I get those they'll be priceless and hopefully, I'll be able to make the most of it."