Bucs fan endure another long rain delay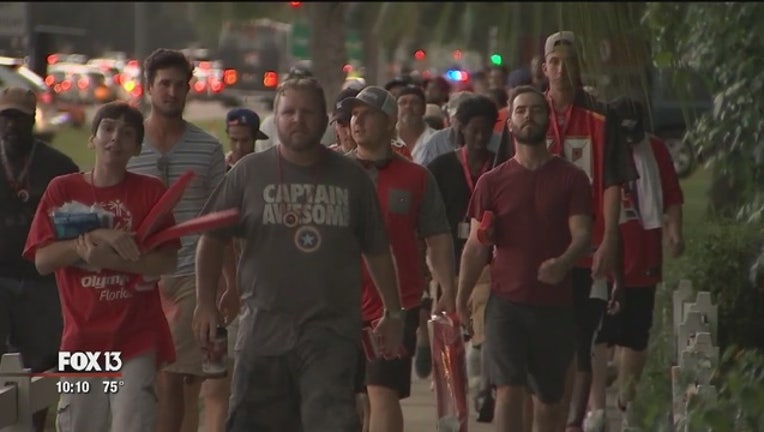 TAMPA (FOX 13) - It was a bit of deja vu for Tampa Bay Buccaneers fans Sunday, who hoped to see a win over the defending Super Bowl champion Denver Broncos, but instead watched a blowout loss interrupted by a long rain delay for the second straight week.
Before the game started, fans were optimistic.
"We're close. You look, the defense is playing pretty well. We got a really good offense. [Jameis] Winston is awesome. We're pretty darn close, we just need a break or two," said Roy Peterson, as he tailgated with friends outside Raymond James Stadium.
Minutes after the opening kickoff, however, the Bucs were quickly down seven points and, despite keeping the game somewhat close until halftime, never seemed quite in the game.
During the second half, after the Broncos (4-0) had taken a sizeable double-digit lead, storms began rolling in, causing a lightning delay for the second game in a row.
"It's always exciting to be in the stadium, especially with the new video boards. But with the weather coming, where I sit, I can actually see the lightning before the officials can, so I knew this was coming," said Luke Williams.
Williams was at the game last weekend and stuck out the delay.
"Last week I had incentive to stay because the game was so close," he said, adding he didn't have that same incentive this time around.
Even with the Bucs holding a 1-3 record, fans weren't ready to call the season a disappointment. They were quick to point out two other teams in the NFC South have the same record with three-quarters of  the season still to play.