Bucs look ahead to primetime Thursday night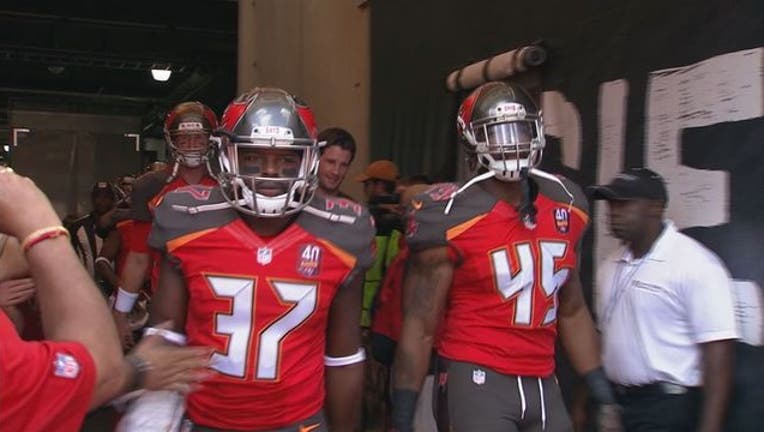 article
TAMPA (FOX 13) - Thursday night, the Buccaneers are on primetime television. The few days between the Saints and Rams games couldn't have come at a better time.
"What better way?" asked Bucs receiver Mike Evans. "We [have] four days. You know, we [have] a game two days from now. We're ready to redeem ourselves."
The ill-timed penalties and zero take aways are two reasons the Bucs couldn't beat New Orleans. But, the biggest thing holding them back: converting just four of 11 on third downs.
"We ran 51 plays in the game," said offensive coordinator Dirk Koetter. "This is a story of third downs."
Everything comes back to third downs, according to Koetter. That includes the number of touches each player will get each game.
"I would love for Doug (Martin) to touch it 25 times in every game," said Koetter. "But the one thing I'm always talking about... When you are the play caller, you always have to deal with time and score, time and score, time and score. That dictates a lot."
Koetter says there's an easy solution to players getting more touches: convert on 3rd downs more often, and everybody will get the ball more frequently.
"Of course I want the ball, a lot," said Evans. "I mean if it doesn't happen, it doesn't happen. When the ball comes my way I [have to] make the play."
And, coaches can't always stick to the game plan.
"I'm not sitting out there checking it off, Mike has so many targets, Doug has so many targets," said Koetter.
"In the passing game, targets are determined by the defense, not by the offense."
Defenses are double-teaming Evans, meaning the game plan changes and reduces the number of targets he'll receive.
"You always [have to] find a way to stop him," said quarterback Jameis Winston. "He's a deep threat. Explosiveness is something we really harp on as an offensive unit. With Mike Evans, he makes it easier for us."
And there's nothing worse, that when a game is on the line, a team can't keep their offense on the field.
"Bottom line is that we didn't play well enough on offense to win the game. That is a fact," said Koetter. "We [have to] play better on offense and that really starts with third downs."