Bucs lose to Bears in last home game of the season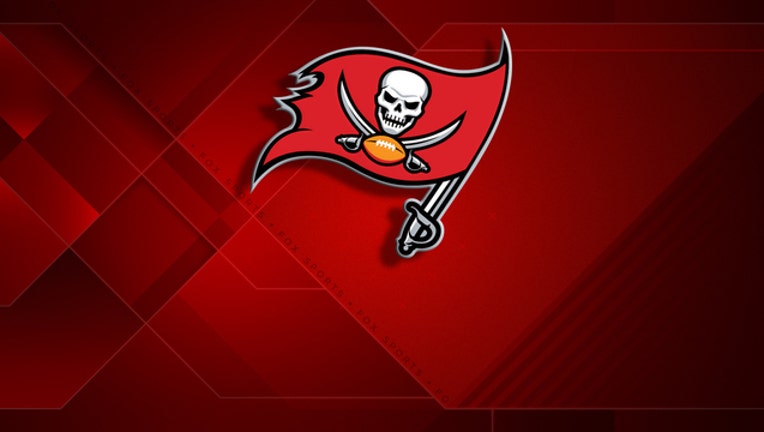 article
TAMPA (AP) - The Tampa Bay Buccaneers' bid for a break-even season ended with a home defeat.
 
Ka'Deem Carey caught a touchdown pass from Jay Cutler and the third-string running back also scored on a 1-yard run to help the Chicago Bears beat the sliding Bucs 26-21 on Sunday.
 
Tampa Bay (6-9) has lost four of five, including three straight after rebounding from a slow start to climb into contention for a wild-card playoff berth.
 
"Thought we would play a lot better than we did today," Tampa Bay coach Lovie Smith said. "We're disappointed. This is a better football team. Today we didn't play our best ball."
 
Carey's 1-yard scoring reception put the Bears (6-9) ahead for good early in the fourth quarter. The second-year pro teamed with Matt Forte and Jeremy Langford to spearhead a rushing attack that gained 174 yards and kept Jameis Winston off the field for long stretches.
 
The victory was just the second in the past six games for the Bears.
 
"I like the way they responded," Bears coach John Fox said. "I liked our toughness."
 
Winston completed 15 of 29 passes for 295 yards with one costly interception. He threw for two TDs, including a 43-yard Hail Mary toss to Austin Seferian-Jenkins with one second remaining.
 
Cutler was 20 of 27 for 156 yards, one TD and no interceptions. Robbie Gould kicked first-half field goals of 26 and 27 yards, then added a couple of long ones -- 49 and 50 yards -- after Tampa Bay took the lead early in the second half.
 
The Bears, meanwhile, forced three turnovers -- one of them Harold Jones-Quartey's goal-line interception -- and limited Pro Bowl running back Doug Martin to 49 yards rushing on 17 attempts.
 
"Tough to win when you do some things we did out there," Smith said. "We had a lot of reasons to play well. We practiced well. I thought we were prepared. Again, you normally have a loss when you play like that."
 
Both teams were eliminated from playoff contention last week, but want to use the final two games of the season to learn about young players and set the tone for next year.
 
"We've just got to bounce back," Winston said. "It's the NFL. Some times this stuff happens. Obviously we don't want it to happen to us, but it happened. We've got to be accountable."
 
One of Tampa Bay's goals also is to try to help Doug Martin win the NFL rushing title. The fourth-year pro entered day as the league's second-leading rusher, 9 yards behind Adrian Peterson.
 
Martin scored on a 4-yard run set up by a blocked punt, but the Bears outrushed the Bucs 95-40 and controlled the ball for just over 20 minutes in building a 13-7 halftime lead.
 
Determined to not continue down that path, Winston handed off to Martin five consecutive times at the start of the third quarter and before finishing a six-play, 78-yard touchdown drive with a sideline throw to Charles Sims that the running back turned into a 50-yard scoring play to put the Bucs ahead 14-13.
 
The lead stood until Martin's second fumble of the day, caused by Chicago linebacker Jonathan Anderson and recovered by John Timu at the Bucs 24, helped the Bears regain control.
 
"He's still the best back in the NFL, you better believe it," Winston said of Martin.
 
Cutler's TD throw to Carey put Chicago up by six points, and Gould's 50-yard field goal on the first play of the fourth quarter made it a two-score game.