Bucs losing 30 years combined experience in David, Gholston and Brate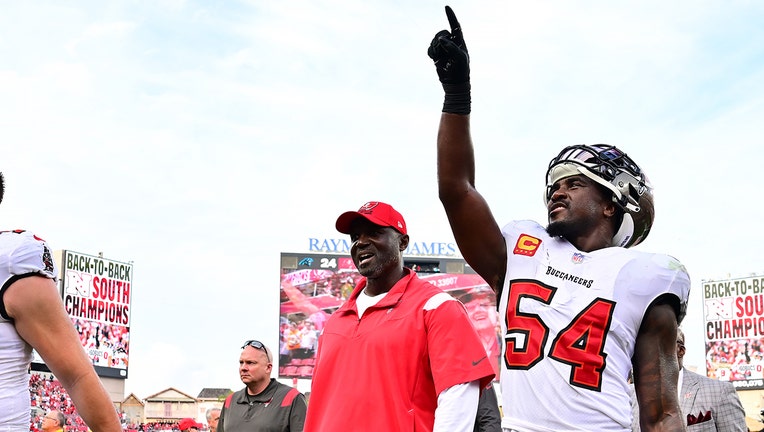 article
TAMPA, Fla. - A wide array of emotions swirled through Lavonte David as he walked of the field at Raymond James stadium Monday.
After 11 seasons, the Buccaneers' senior-most player is in the final year of his contract. Now he's left with his mind racing and reflecting.
"All over the place," David said of his mindset. "Going out the way we did. Not knowing what's next for me. Just settled down, came here and just looked across the locker room and am appreciative of all the guys I got to play with. That's about it."
What Lavonte has already accomplished will earn him a spot in the Bucs' Ring of Honor. He has recorded more sacks than any interior linebacker in Bucs history. Only Derrick Brooks has made more tackles. 
RELATED: Tampa Bay's Russell Gage to be released from hospital Tuesday afternoon, team says
At 33, Lavonte is the second-oldest middle linebacker in the NFL, but would still like to be back to finish his career as a Buc.
"That's upstairs to decide," said David. "Can't really control it, none of that other stuff that goes on as far as what happens with who's going to be back and everything like that. Right now I'm just going to chill, relax, spend time with my family and go from there."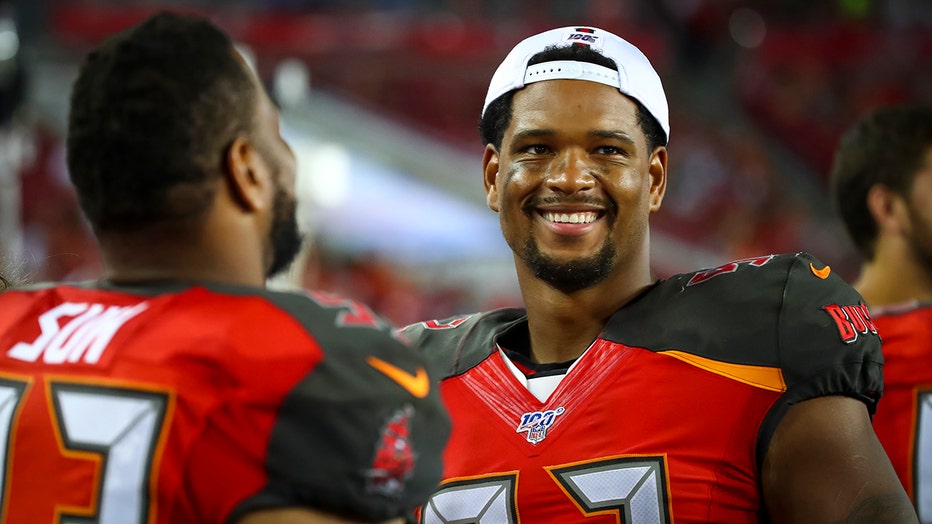 TAMPA, FL - AUGUST 23, 2019: William Gholston #92 of the Tampa Bay Buccaneers talks with Ndamukong Suh #93 on the sidelines in the fourth quarter of the preseason game against the Cleveland Browns at Raymond James Stadium. (Photo by Will Vragovic/Get
Will Gholston is also without a contract after 10 seasons as a Buccaneer, and would love to be back.
"Of course, who wouldn't?" Gholston said with a smile.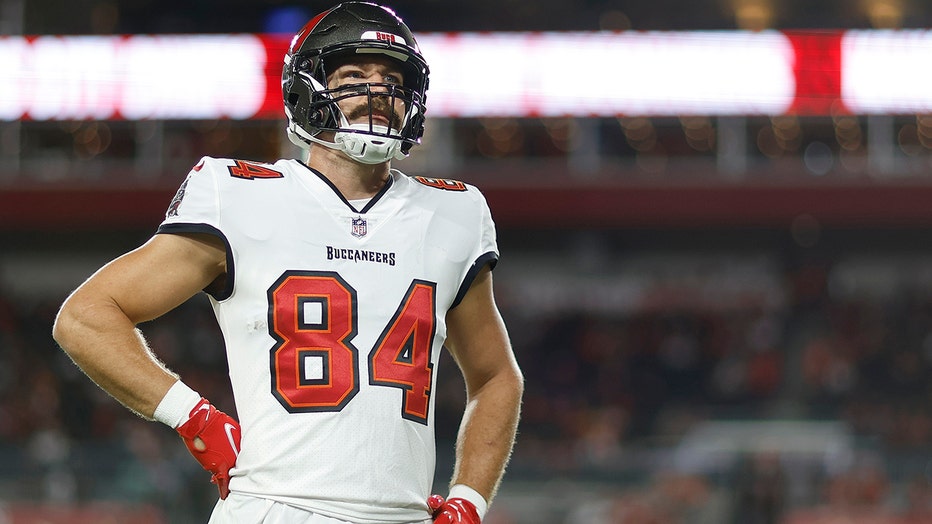 TAMPA, FLORIDA - OCTOBER 02: Cameron Brate #84 of the Tampa Bay Buccaneers looks on prior to the game against the Kansas City Chiefs at Raymond James Stadium. (Photo by Mike Ehrmann/Getty Images)
Cam Brate's record also leaves a gap in receiving department. He tied Jimmie Giles for the most touchdowns by a Buccaneers tight end; only Mike Evans has scored more.
He also hauled in possibly Tom Brady's final touchdown pass, and he didn't throw it into the stands. 
MORE: What's next for Tom Brady? After playoff dud, Bucs QB faces choice of whether to continue
"Yeah, it might be the last touchdown I catch," said Brate. "We'll see. Kept the ball for sure."
It's a valuable ball for Brate, but it's one in countless memories made by three Bucs who may have spent their last year at RayJ.
"I look at my time with the Bucs very fondly," said Brate. "I kind of looked back one more time at the stadium walking out, and it's been a good run."