Bucs move forward without Seferian-Jenkins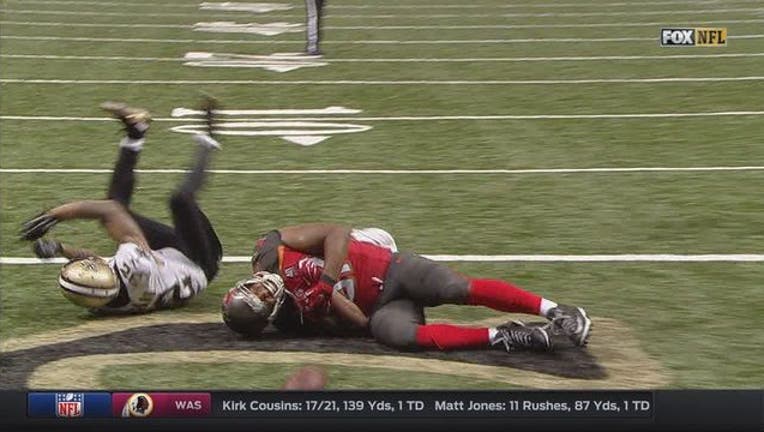 article
TAMPA (FOX 13) - Since arriving in Tampa Bay, Jameis Winston and Austin Seferian-Jenkins have built a rapport that's tough to replace.
"Not only will I miss Austin on the field, but man, he's a great friend of mine," said Winston.  
The second-year tight end is expected to miss four to six weeks with a strained shoulder suffered during the Saints game.
"You know, as you go through the season, different guys are going to be banged up, less than 100 percent at different times, so you count on the depth of your team," said offensive coordinator Dirk Koetter.
With Seferian-Jenkins sidelined, the Bucs lose their top receiver. He tallied seven catches for 139 yards and two touchdowns.
"He's just a great receiver, I mean a great tight end," said Winston. "He's big, long, and very athletic."
From the time camp begins until the end of the season, the mentality always has to be "next man up."  So, whoever steps in and fills in for Austin Seferian-Jenkins not only has to be a good blocker, but also an efficient receiver.
"It's just like one of those things, whenever your number is called you (have to) be ready," said tight end Brandon Myers. "I kind of prepare myself every week as if something was to happen, I'd be ready. So, nothing has really changed."
The reality for Myers now is that he could be the next guy up. He's listed as the number-two tight end on the Bucs roster behind Seferian-Jenkins.
He hasn't caught a ball this season, but had 22 receptions for just under 200 yards last season.
Luke Stocker and Cameron Brate are behind Myers on the depth chart. Collectively, the entire group of tight ends are preparing to be the next one up.
"It's not just me, it's everybody in the tight end room," continued Myers. "We (have) big shoes to fill, so everybody (has) to step up and make plays."
"You (have to) be ready, because it's a production league. If you're not ready, you won't be around too long."
And that's not an option Myers wants to give his coaches.