Bucs throw Hail Mary for stadium funding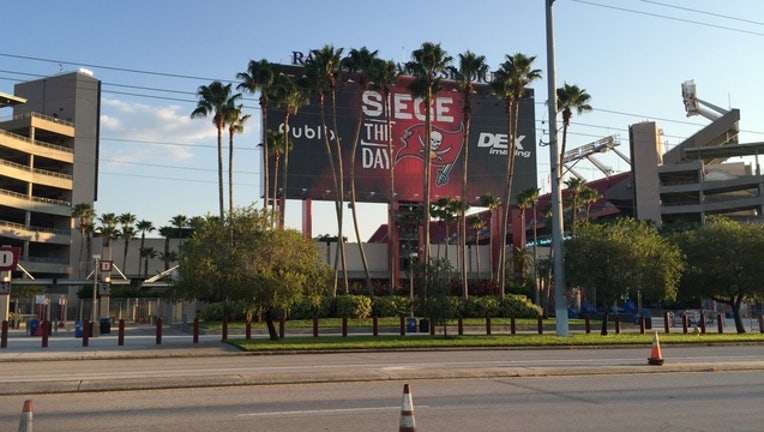 article
TALLAHASSEE, Fla. (NSF) - The Tampa Bay Buccaneers have the field to themselves this year in the quest for what has become an inaccessible pool of state money for professional stadium upgrades.
The Buccaneers Football Stadium Limited Partnership for Raymond James Stadium has applied to receive $1 million a year, for at least 10 years, from the state for already-started renovations that are now projected at between $120 million and $140 million.
The team will pay for most of the work, while $28.8 million is coming through sales taxes in Hillsborough County.
But with House Speaker Richard Corcoran, R-Land O' Lakes, vowing to stamp out what he calls "corporate welfare," the Bucs shouldn't expect any help from the state.
Backers of Raymond James Stadium, which already receives $2 million in state sales-tax dollars, also applied for the facility-upgrade money last year but failed to complete the paperwork on time.
Not that it mattered.
A year ago, three entries --- EverBank Field in Jacksonville, Sun Life Stadium in Miami-Dade County and Daytona International Speedway --- were shut out by lawmakers, even after the Department of Economic Opportunity found they qualified for the state sales-tax money.
That was the second consecutive year that the House blocked requests from Jacksonville, Miami-Dade and Daytona Beach.
The Department of Economic Opportunity has until Feb. 1 to review the Buccaneers' latest proposal.
However, Corcoran's office is already deflating the notion that such staff time will be well spent on the review.
"The speaker's position on corporate welfare has not changed and will not change," Fred Piccolo, a Corcoran spokesman, said in an email Thursday. "There will be no corporate welfare in the House budget."

Lawmakers in 2014 established an annual $13 million funding pool for stadium work to streamline a process that previously involved heavily lobbied proposals submitted in individual bills and through the budgeting process.
Proponents of stadium funding have argued that the money goes to projects that create jobs, attract tourists and increase regional trade.
But call it the pork-project prevent defense by the House.
Bills have already been filed for the 2017 legislative session (HB 77 and SB 122) that would prohibit sports teams from building or improving stadiums on public lands.
Corcoran also has repeatedly indicated that Gov. Rick Scott will have a hard time securing a requested $85 million for the state's public-private business recruitment agency Enterprise Florida.
Information provided by The News Service of Florida.