Bulls ready for marquee matchup with Alabama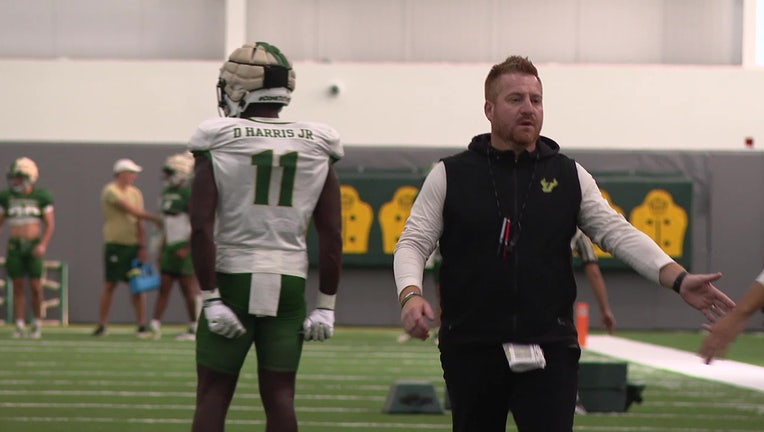 article
TAMPA, Fla. - Tuesday marked the beginning of another week for the USF football program and another game week.
Only this one has a different buzz surrounding it.
"I don't know if it's just another game," said USF head coach Alex Golesh. "There's going to be 65,000 people there."
After all, this week is the week USF welcomes perennial powerhouse Alabama to town.
READ: Aaron Rodgers hurts ankle in first series for Jets, is carted off sideline and ruled out of game
"It's pretty rare that a team like this comes and plays you in your home stadium," said graduate student offensive lineman, Donovan Jennings.
Jennings is right, too. This is just the fourth time in the last 20 years that Alabama has agreed to true road game against a non-conference opponent.
On paper, however, these two programs couldn't be more different.
Alabama has qualified for the College Football Playoff two of the last three years while USF has won just four games over that same span.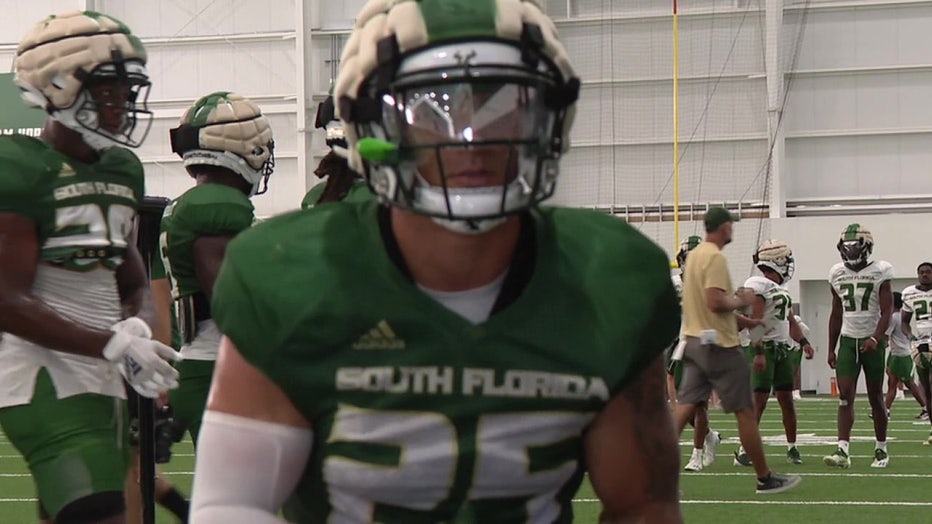 The Bulls are getting ready to play against Alabama.
"I don't think any of our kids are naive to know that we're playing a good football team," added Golesh.
Regardless of their pasts, the Crimson Tide and the Bulls will meet, all the same, in a nationally televised game.
"That's why I'm not a giant fan of all of the David vs Goliath [narrative]," said Golesh. "It's another squad that you get to go in, and it's another test for us as we lay the foundations for what we're doing."
And while a crowd of more than 65,000 fans is expected, there will be more than a few Alabama fans in attendance, too.
That, however, is just fine with the Bulls.
READ: Robinson High flag football coach represents Knights on Team USA
"Ultimately, I think it will help to have a big crowd on our side and on their side, honestly," said senior linebacker Jhalyn Shuler.
Regardless of the percentage of Crimson clad fans to USF fans, the atmosphere will be something to behold.
"It'll be really cool," said Golesh. "It's what you come to college to play, to play in cool environments."
What is at stake goes far beyond wins and losses, however.
"I took this job because I wanted to build a program from the ground up. I wanted to make this place relevant again," shared Golesh.
What is at stake this Saturday is a reputation being reborn and rebuilt at USF.
"It is definitely a big stage for us to show where we are," Golesh added.
The Bulls and tenth-ranked Alabama kickoff on Saturday at 3:30 p.m.