Chris Archer blows lead in 6th, Rays lose 6-4 to Yankees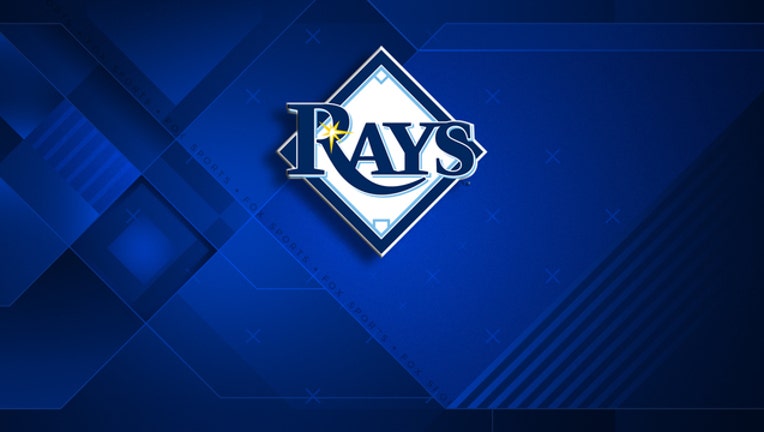 article
NEW YORK (AP) — Chris Archer had a three-run lead and an unbeaten record against the New York Yankees. Both vanished in a hurry.
Brian McCann and Alex Rodriguez homered on consecutive pitches from Archer in the sixth inning to power the Yankees past the Tampa Bay Rays 6-4 on Sunday.
"We had that game in the grasp," Rays manager Kevin Cash said. "So it makes it a difficult loss, no doubt about it."
Ivan Nova tossed six solid innings to help the Yankees take two of three in the series. New York, which leads the American League wild-card chase, remained 1 1/2 games behind first-place Toronto in the AL East.
On a picture-perfect afternoon, Archer was doing what he's always done — dominate the Yankees. The 26-year-old All-Star righty kept hitters off balance with a slider that opposing manager Joe Girardi suggested might be the best in the game.
But after the first 18 Yankees batters were held to one hit, New York finally broke through and erased a 3-0 deficit in the sixth.
"We were sleepwalking there about five innings and Archer basically dominated us," Rodriguez said.
Archer (12-11) got two outs sandwiched around Jacoby Ellsbury's single, then began having trouble with his control. Following a walk to Carlos Beltran, McCann drove a 3-1 pitch deep into the right-center bleachers to tie the score at 3 — his career-high 25th home run.
"I didn't execute in the biggest moment of the game," said Archer, who entered 5-0 with a 1.78 ERA against the Yankees. "Am I disappointed? Of course. We need to win every single game."
Archer, who had allowed only one home run in eight previous starts against New York, saw his very next pitch to Rodriguez also wind up in the seats, giving the Yankees 4-3 lead.
"Archer's one of the best pitchers in the game," McCann said. "He's right up at the top and when you can scratch and claw and come back and get a win like that, it was huge."
New York added a run in the seventh when Didi Gregorius scored on a throwing error by second baseman Logan Forsythe.
Asdrubal Cabrera closed the gap to 5-4 with an eighth-inning homer just inside the right-field foul pole off Dellin Betances. New York made it 6-4 in the bottom half when September call-up Rico Noel scored his first career run on Gregorius' single.
Nova (6-7) had trouble commanding his breaking ball early in the game but settled down nicely. He yielded three runs and six hits to stop a three-start losing streak.
"It's one of those games where you think that you can't give up any runs because he's such a good pitcher," Nova said about Archer. "You try to stay as close as you can in the game."
Andrew Miller stranded two runners in the ninth for his 31st save in 32 attempts.
Kevin Kiermaier hit a two-run homer off Nova in the second on a hanging curve. Forsythe added an RBI single in the third.
TRAINER'S ROOM
Rays OF Steven Souza Jr. (broken left hand) began a rehab assignment with Triple-A Durham on Saturday night, going 2 for 4 with a run as the DH. Souza is scheduled to play in the Bulls' final two games of the season as well. ... 3B Evan Longoria, who left Saturday's game with a bruised right forearm after being hit by a pitch, was in the starting lineup.
SHIFTING OF THE TIDE
The Rays have lost the season series to the Yankees for the first time since 2009.
SO CLOSE
Tampa Bay is 40-38 in a major league-leading 78 games that have been decided by two runs or less.
UP NEXT
Tampa Bay heads to Detroit, sending LHP Drew Smyly (2-2, 3.11 ERA) to the mound against his former club in the series opener Monday. He faces journeyman Randy Wolf (0-3, 6.11). The 39-year-old Wolf, acquired from Toronto on Aug. 20, makes his fourth start for the Tigers after spending most of the season at Triple-A.