Cirelli scores in OT as Lightning beat Flyers 6-5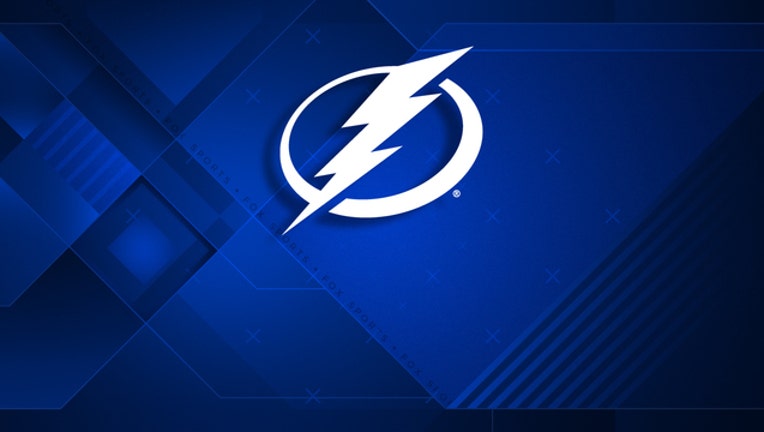 article
PHILADELPHIA (AP) - Anthony Cirelli saved the day for the Tampa Bay Lightning.
Tampa Bay coughed up a four-goal lead, yet escaped with the win when Cirelli scored 1:47 into overtime to lift the Lightning to a 6-5 victory over the Philadelphia Flyers on Saturday.
Cirelli outmuscled Wayne Simmonds to gain position in front of the net and beat Calvin Pickard with a top-shelf wrist shot. It was his fourth goal of the season.
"He's a pretty strong guy so he was battling pretty hard," Cirelli said. "Luckily at that last second I kind of pulled it across my body and had a little bit of room to get a quick shot off and it went in."
The Lightning became the sixth team in NHL history to squander a four-goal lead in the third period and go on to win the game. Tampa Bay is the first to accomplish the feat since the Stars beat Carolina 6-5 on Dec. 8, 2015.
Tampa Bay opened a 5-1 lead 9:08 into the third on Brayden Point's fifth goal in two games. But Philadelphia rallied behind two goals by Travis Konecny and Simmonds tied it with 3:32 left in regulation, beating Louis Domingue while lying on his back.
"It was a weird game," Tampa Bay coach Jon Cooper said. "We were up 5-1 and I don't think the game felt like we were up 5-1. It started getting physical there, it kind of gave the crowd a little bit of life. Then they started getting breaks that they probably deserved, so from a coach's perspective, it's probably one you're not too happy with, but I'm sure the fans were pretty entertained."
The Lightning won for the sixth time in eight games. Adam Erne had a goal and two assists in his first career three-point game, and Point scored twice after he had a natural hat trick in Thursday's 4-3 victory at Pittsburgh.
James van Riemsdyk had a goal and two assists for Philadelphia, which has dropped three in a row. Sean Couturier had a goal and an assist, and Pickard had 20 stops while subbing for the injured Brian Elliott.
Tampa Bay jumped in front with three goals in the second after a scoreless first period. Erne scored a power-play goal on a slick give-and-go play with Yanni Gourde at 6:02. Cedric Paquette and Point also scored to make it 3-1 heading into the third.
Van Riemsdyk got Philadelphia on the board on the power play. The Flyers finished with three power-play goals after they scored three times with the man advantage in their previous 15 games.
It was van Riemsdyk's first goal since he signed with Philly in free agency, returning to the organization that drafted him after spending six seasons in Toronto. He recently returned to the lineup after missing six weeks with a knee injury.
Erne also set up Paquette's goal with a deft backhand pass. Erne has a career-best seven points this season after beginning the year with six goals and an assist in 49 career NHL games.
Tyler Johnson and Point scored in the third before Philadelphia battled back. The Flyers' rally began with power-play goals by Konecny and Couturier. Konecny scored again before Simmonds' eighth of the season capped the outburst of four goals in 6:04.
Claude Giroux and Shayne Gostisbehere each had two assists for the Flyers. It was the ninth multipoint game for Giroux in Philadelphia's first 20 games.
"I mean we got a point out of it," Gostisbehere said. "I don't know if we had any business getting a point tonight, but you know it shows the true grit of our team."
NOTES: The Lightning have scored seven times in their last 11 power-play opportunities. ... Point has 14 goals and 24 points this season. ... Giroux picked up an assist on van Riemsdyk's goal for his 700th career point. He is the 237th player in NHL history to reach the total. ... Van Riemsdyk played in his 200th career game as a Flyer. The first 196 came between 2009-2012. ... The Flyers, who had four goals in a 6:04 span, became the ninth team in NHL history to come back from a four-goal deficit in the final 10 minutes of regulation to tie a game.
UP NEXT
Lightning: Head into Nashville for a clash with the Predators in a matchup of two of the NHL's top teams this season.
Flyers: Visit the Buffalo Sabres on Wednesday night.
___
More AP NHL: https://apnews.com/tag/NHL and https://twitter.com/AP_Sports