Cobb wins for first time since 2014, Rays beat Jays 8-1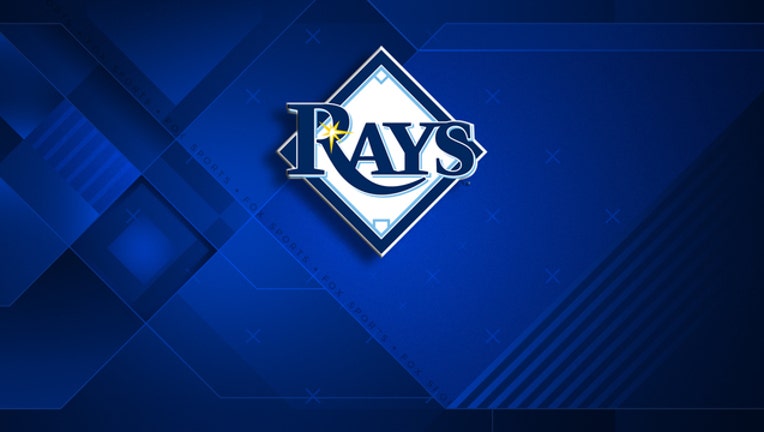 TORONTO (AP) — Some old feelings of stress and satisfaction came flooding back to Tampa Bay pitcher Alex Cobb as he walked off the mound Wednesday.
Cobb pitched 6 2/3 innings to win for the first time in almost two years, Kevin Kiermaier and Corey Dickerson hit two-run homers and the Rays beat the Toronto Blue Jays 8-1.
Cobb (1-0) allowed one run and two hits to win for the first time since Sept. 23, 2014, against Boston. The oft-injured right-hander, who recently returned from elbow surgery, had gone 722 days between victories.
"I love winning," Cobb said. "It's why starters go out there. You want to win the ball game, you want to work deep."
Toronto's Devon Travis doubled to lead off the first and scored on Edwin Encarnacion's sacrifice fly, but the Blue Jays didn't get another hit until Dioner Navarro's one-out single in the seventh.
Ryan Garton came on after a two-out walk to Kevin Pillar and got Ryan Goins to pop out.
"First of all, I forgot how stressful it is leaving the game with runners on," Cobb said. "Garton came up big for me and got that pop up. Before it was even caught I started having those feelings of satisfaction. You want to see the fruit of your labor."
Third baseman Evan Longoria called Cobb "the emotional leader" of Tampa Bay's staff.
"It's good to have him back," Longoria said. "I'm happy for him. I know how hard he worked to get back to this point."
Dickerson echoed Longoria's remark.
"I've watched (Cobb) work from spring training through the season, seen the competitor that he is," Dickerson said. "He's an ace and he goes out there and pitches like it."
Dickerson had three hits and four RBIs as the Rays won for the sixth time in eight games at Rogers Centre.
Last-place Tampa Bay now has a franchise-record 200 homers, eclipsing the previous mark of 199 in 2009.
Reigning AL MVP Josh Donaldson sat out his third straight game for Toronto and underwent an MRI on his sore right hip. The results were not immediately available.
"Hopefully I'll be able to get back out there tomorrow," Donaldson said after the game.
Toronto, now 3-9 in September, holds the second AL wild card after falling one game behind Baltimore, which beat Boston later Wednesday night. The Red Sox lead the AL East by one game over the Orioles and two over the Blue Jays.
"I've got to believe we're at rock bottom," manager John Gibbons said. "I don't see how much lower it could go."
Marco Estrada (8-9) allowed four runs and four hits in 5 1/3 innings. He's 1-5 with an 6.95 ERA in his past seven starts.
"I'm not going to change anything," Estrada said. "I felt like I threw the ball really well."
The right-hander struck out the Rays' first five batters of the game, becoming the first Blue Jays pitcher to achieve the feat. Estrada was perfect through three before giving up three runs and three hits in the fourth.
Logan Forysthe singled and Keiermaier followed with a first-pitch home run. Estrada left after Nick Franklin's one-out single in the sixth. Matt Dermody came on and gave up Dickerson's homer.
GOOD TIMES ON GETAWAY DAY
The Rays have won three straight and six of seven on days when they are travelling.
FRONT OFFICE ADDITiON
Late in the game, Toronto announced the hiring of former Boston general manager Ben Cherington as Vice President of Baseball Operations.
TRAINER'S ROOM
Blue Jays: GM Ross Atkins said Donaldson's hip was not responding to treatment. Atkins said he expected Donaldson to travel with his teammates to the West Coast as the Blue Jays begin a four-game series against the Angels on Thursday.
UP NEXT
Rays: LHP Blake Snell (5-8, 3.62) faces the Orioles for the first time as Tampa Bay opens a four-game series at Baltimore on Thursday. Snell has faced every other AL East rival at least twice. RHP Yovani Gallardo (5-7, 5.44) starts for the Orioles.
Blue Jays: LHP J.A. Happ (18-4, 3.33) starts against the Angels on Thursday. Happ snapped a three-start winless streak by beating Boston on Saturday. RHP Daniel Wright (0-2, 7.50) starts for Los Angeles.