Cron, Pham power Rays past Braves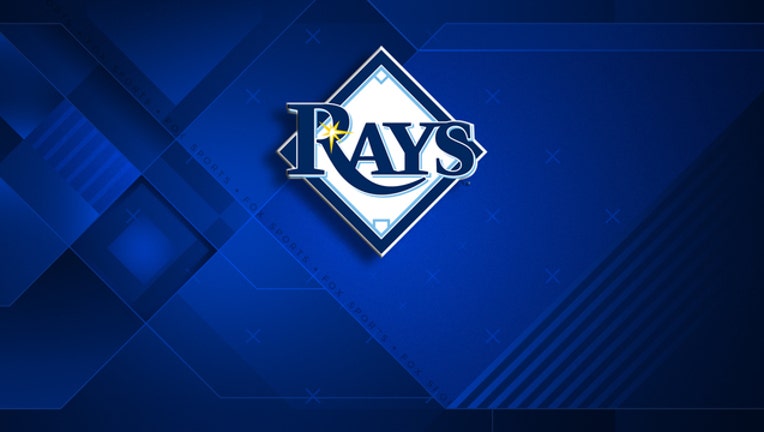 article
ATLANTA (AP) - C.J. Cron has been connecting for some big hits during Tampa Bay's recent hot streak.
After the Rays fell short the night before, Cron felt the collective mood shift when he gave his club a one-run lead early on.
"It keeps the whole team morale up," he said. "When the team's having a good time, it's easier for the individual to have a good time."
Cron hit a tiebreaking homer in the third inning, Tommy Pham added a two-run shot in the fourth and the Tampa Bay Rays beat the Atlanta Braves 8-5 in a rain-delayed game early Thursday.
Tampa Bay has won nine of 10 and outscored opponents 54-26 over that span.
The Braves have dropped three of five but still lead the NL East by 3? games.
Atlanta starter Sean Newcomb (11-7) struggled from the outset, retiring the first two batters he faced before the Rays took a 3-0 lead on Joey Wendle's two-run single and Carlos Gomez's RBI single.
Newcomb gave up eight hits, six runs and two walks in four innings. He struck out seven, but since falling one strike shy of a no-hitter against the Los Angeles Dodgers on July 29, the left-hander has a 12.15 ERA with 29 hits allowed in his last three home starts, a span of 13 1/3 innings.
"I think it honestly is just part of the baseball season," Newcomb said. "I'm not going to be great every time out. I think it's just something I've got to learn to deal with and try to minimize. It's been a stretch against some good teams and me just not having my best stuff."
Tampa Bay starter Diego Castillo gave up Johan Camargo's 14th homer, a three-run shot in the first. Castillo, making his third start in 33 appearances, allowed three hits and three runs and struck out two in two innings.
Cron went 4 for 5 and is hitting .366 with three homers and five RBIs in his last 11 games. His 25th homer put the Rays up 4-3.
Pham's 16th homer, his second with Tampa Bay, made it 6-3.
Luke Jackson, the second Atlanta pitcher, trailed 8-3 in the fifth. He threw errantly to third base on a force-out attempt and allowed Wendle to score before letting Gomez score on a sacrifice bunt.
Jalen Beeks (4-1), the second Rays pitcher, escaped a bases-loaded jam in the third and stranded a runner at third in the fourth. He gave up four hits, three walks and struck out two in three innings.
"It was a good job by our staff to hold that lead," Cron said. "It's not easy to have two rain delays and keep that focus. I'm proud of the guys tonight."
The Braves cut the lead to 8-5 in the eighth on Charlie Culberson's pinch-hit RBI single and Ronald Acuna Jr.'s RBI single.
Jose Alvarado got the last four outs to earn his sixth save in eight chances.
The Rays changed their fortunes against Newcomb, who pitched six scoreless innings in an 8-1 win at Tampa three months ago. They had him scuffling early with 25 pitches in the first.
"I don't know if that's something that we were specifically focusing on," Wendle said "I think it's just a product of having good at-bats, just seeing him deeper in the counts."
LONG DELAYS
The game began 41 minutes late because of rain and was stopped for 1 hour, 6 minutes in the middle of the sixth.
STREAKING
Wendle has multiple hits in four straight games. ... Camargo leads the Braves with 48 RBIs since the start of June. ... Pham is 11 for his last 23.
TRAINER'S ROOM
Atlanta RHP Mike Soroka, sidelined for 82 games with a strain and inflammation in his shoulder, will not return this season. The 21-year-old will continue to work at the team's spring training complex in Florida over the next month. A first-round draft pick in 2015, Soroka has been on the disabled list twice and last pitched June 19 at Toronto. He went 2-1 with a 3.51 ERA in five starts.
ON THE MOVE
The Braves expect that 1B Lucas Duda, acquired in a trade with Kansas City, will likely join the team on Thursday for a home makeup game against the Chicago Cubs. ... Atlanta was assigned C Rene Rivera on waivers from the Los Angeles Angels, but he's unlikely to arrive until rosters expand Saturday.
INTERLEAGUE
The Rays went 7-13 against the NL this season. ... The Braves are 8-9 against the AL and host Boston for three games next week.
UP NEXT
Rays: RHP Tyler Glasnow (1-3, 4.18 ERA) will face Indians ace RHP Corey Kluber when Tampa Bay begins a three-game series Friday at Cleveland. The Rays are off Thursday. Glasnow, acquired with Austin Meadows in the trade that sent Chris Archer to Pittsburgh, is 0-1 with a 3.80 ERA in five starts with Tampa Bay.
Braves: RHP Mike Foltynewicz (10-8, 2.67 ERA) will make his 26th start when Atlanta hosts the Cubs and LHP Mike Montgomery in Thursday's makeup game. Foltynewicz, a first-time All-Star, is 3-1 with a 1.38 ERA in five starts this month.
___
More AP MLB: https://apnews.com/tag/MLB and https://twitter.com/AP_Sports