Cron's homer lifts Rays to 4-2 win over Tigers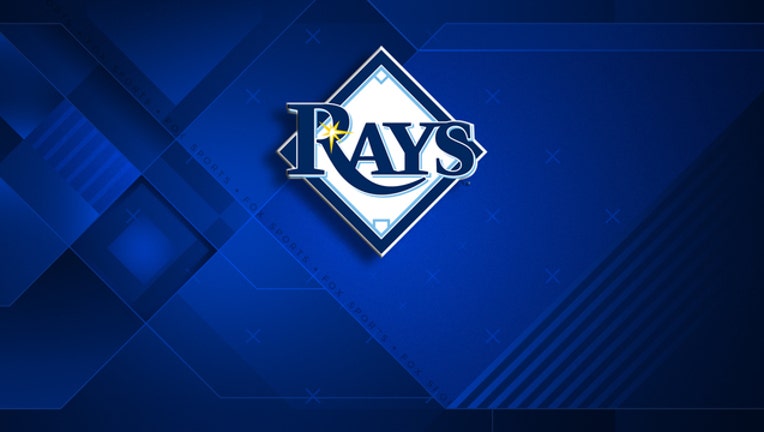 ST. PETERSBURG, Fla. (AP) - Even after his first three-hit game of the season and a home run, Kevin Kiermaier knew the focus deserved to be elsewhere Wednesday after the Tampa Bay Rays completed a three-game sweep of the Detroit Tigers with a 4-2 victory.
C.J. Cron's three-run home run in the seventh inning carried the Rays to their fifth straight win, and five pitchers held the opponent to two runs or fewer for the 12th time in the Rays' past 15 home games, in which they are 14-1.
"These past couple of weeks have shown you that we can compete with the best teams in baseball," Kiermaier said. "You see a lot of people growing in here, and it starts with our pitching staff and what they've done."
The Rays' "bullpen-days" formula is "different from what any other team has ever done in the history of the game," Kiermaier added, "and we've found a way to make it work."
Cron's 18th homer came off Jordan Zimmermann after singles by Kiermaier and Matt Duffy.
It turned a gritty start by Zimmermann (4-1) into a loss, and the Tigers right-hander blamed himself for challenging Cron on a 2-0 pitch.
"My stubbornness came in and I thought 'Throw the slider now on the (outside) corner, paint it and get this guy out,'" Zimmermann said. "Of course, those are the ones you hang. Three-run homer and we lose the game."
Cron and Kiermaier each had three hits for the Rays, who have won 14 of 18, and Joey Wendle extended his hitting streak to 11 games with double.
It was only the second multi-hit game of the season for Kiermaier, who came into the game with a .157 average in 30 games.
"It looks like he's starting to turn the corner a little bit and get his season going," Rays manager Kevin Cash said.
"Here we are in mid-July and his numbers are what they are. But look at the wins we've had since he's been back. It's been pretty telling."
James McCann's two-run homer off Matt Andriese in the fourth had given Detroit a 2-1 lead that lasted until Cron's homer. It was McCann's sixth homer of the season.
The Tigers, who struck out 14 times against five Tampa Bay pitchers, have lost four straight and 18 of 22.
Rookie left-hander Ryan Yarbrough (8-4) got the win after giving up one hit in three innings of relief. Sergio Romo pitched the ninth for his 11th save in 16 opportunities.
Zimmermann (4-1) gave up four runs and 11 hits in 6 2/3 innings, striking out five. He threw a season-high 105 pitches.
The Rays' Hunter Wood pitched one inning in his first major league start, giving up two hits while striking out two.
IN THE MINORS
Rays prospect Brendan McKay allowed one run, two hits, one walk and struck out two over two innings for the Gulf Coast League Rays in his first start since being sidelined a month because of an oblique injury. McKay, who was on the Class A Charlotte disabled list, returned as the DH Monday.
TRAINER'S ROOM
Tigers: SS Jose Iglesias was out of the lineup with a bruised left hand after being hit by a pitch Tuesday night. ... RHP Shane Greene (right shoulder strain) will be activated before Friday. RHP Victor Alcantara was optioned to Triple-A Toledo to open the roster spot.
Rays: LHP Jose Alvarado left the team because of a "personal, medical issue with a family member," according to manager Kevin Cash. ... RHP Jake Faria (left oblique strain) will make his second rehab start Thursday for Triple-A Durham.
UP NEXT
Tigers: RHP Mike Fiers (6-5, 3.65) will pitch the opener of a three-game series at Houston on Friday night.
Rays: LHP Blake Snell (12-4, league-leading 2.09 ERA) will face the Minnesota Twins on Thursday night in the opener of a four-game series.
___
More AP baseball: https://apnews.com/tag/MLBbaseball