Donaldson homers, Tepesch wins as Blue Jays beat Rays 2-1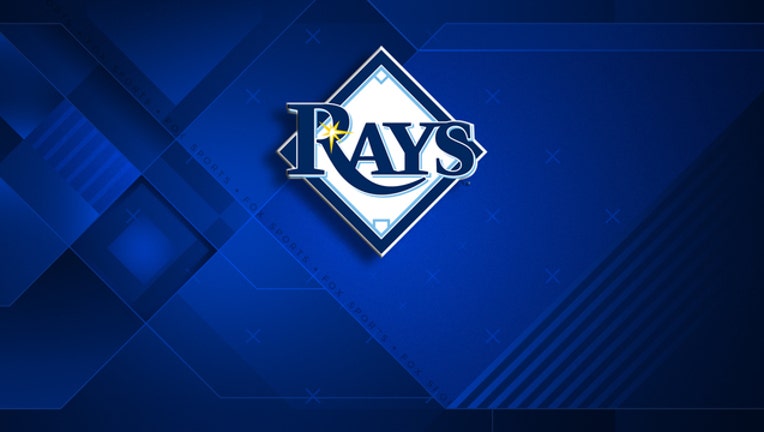 article
TORONTO (AP) - Josh Donaldson keeps getting the Blue Jays off to fast starts.
The slugger hit a two-run homer in the first inning for the second consecutive game, Nick Tepesch won for the first time in almost three years and Toronto beat the slumping Tampa Bay Rays 2-1 on Monday night.
The last-place Blue Jays have won 10 of 14 at home.
Seven of Donaldson's past 10 home runs have come in the first inning, and nine of his 17 have been hit in the opening frame. Eleven of the 17 have accounted for Toronto's first runs of the game.
Donaldson, the 2015 AL MVP, has homered eight times in his last 16 games.
"I feel I'm just having pretty good at-bats and whenever I get my pitch I get a good swing at it," Donaldson said.
Tepesch appreciated the early 2-0 cushion Donaldson provided.
"It's great," Tepesch said. "Get a lead early and take it and run with it."
Wilson Ramos homered in the second to provide the only run for the offense-starved Rays, who lost their fourth straight. Tampa Bay arrived in Toronto on the heels of a 2-7 homestand in which the team totaled 11 runs and was shut out five times during an eight-game span.
"I don't have any good answers," manager Kevin Cash said. "I know it's my responsibility to have answers. I don't have 'em right now."
Tepesch (1-2) had not won since Sept. 16, 2014, when he beat Oakland while pitching for Texas.
"We had a depleted bullpen tonight," Blue Jays manager John Gibbons said. "He really gave us just what we needed."
The right-hander allowed one run and four hits, giving way to Aaron Loup after the first two batters reached safely in the seventh.
Corey Dickerson followed with a short flare that dropped in front of second baseman Rob Refsnyder, who flipped to shortstop Ryan Goins at second base. After Goins tagged runners Peter Bourjos and Daniel Robertson, who had been at first, umpire Lance Barksdale called both Rays players out.
Cash came out to argue, and the umpires huddled before the play was reviewed. After more than three minutes, umps ruled that Goins had stepped on the bag when he caught the ball, removing the force on Bourjos, and put him back at second.
"That was a very quirky play," Cash said.
Loup ended the threat by striking out Lucas Duda and getting Evan Longoria to pop out.
Roberto Osuna relieved with a runner at first in the eighth and got four outs for his 30th save in 37 chances. It was his first four-out save of the season.
Donaldson, who had a two-run homer in the first inning of Sunday's win over Pittsburgh, connected this time off Rays right-hander Jake Odorizzi, hitting a full-count pitch just over the wall in right.
"He put enough on it that it was able to get out," Odorizzi said. "If that's a couple of inches shorter, we might have had a 1-0 game."
Donaldson went 2 for 4 with a double.
Making his second start after missing more than two weeks with a sore lower back, Odorizzi (6-6) allowed two runs and three hits in six innings. He has won just once in his past five outings.
Toronto has won six of its past eight meetings with the Rays.
CATCH OF THE DAY
Blue Jays OF Steve Pearce lost his grip on a swing in the first inning. The flying bat ended up in the stands, where a fan wearing a baseball glove managed to catch it, juggling it once before using his bare hand to corral the wayward lumber.
DUDA DELIVERS
Duda was in an 0-for-15 slump before hitting a single in each of his first two at-bats.
TRAINER'S ROOM
Rays: OF Kevin Kiermaier (right hip) went 1 for 5 with a triple in a rehab game at Class A Charlotte on Sunday, his second game at DH. Kiermaier is set to play four or five innings in center field Tuesday. ... Tampa Bay recalled RHP Chase Whitley from Triple-A Durham. He replaces LHP Jose Alvarado, who was optioned to Durham on Sunday.
Blue Jays: Toronto signed LHP Brett Anderson to a minor league deal. The nine-year veteran was released by the Chicago Cubs on Aug. 1 after going 2-2 with an 8.08 ERA in six starts. ... The Blue Jays selected LHP Tim Mayza from Triple-A Buffalo, released RHP Taylor Cole and optioned RHP Leonel Campos to Triple-A. ... C Miguel Montero (right groin) will begin a rehab assignment at Buffalo on Tuesday.
UP NEXT
Rays: LHP Blake Snell (0-6, 4.69 ERA) has allowed three runs or fewer in each of his past six starts, but has finished six innings just three times in 15 outings this season.
Blue Jays: RHP Marco Estrada (5-7, 4.85) pitched seven shutout innings against the Yankees last time out to snap a 12-start winless streak.
___
More AP baseball: https://apnews.com/tag/MLBbaseball