Flowers throws 2 TD passes, No. 23 USF holds off Tulsa 27-20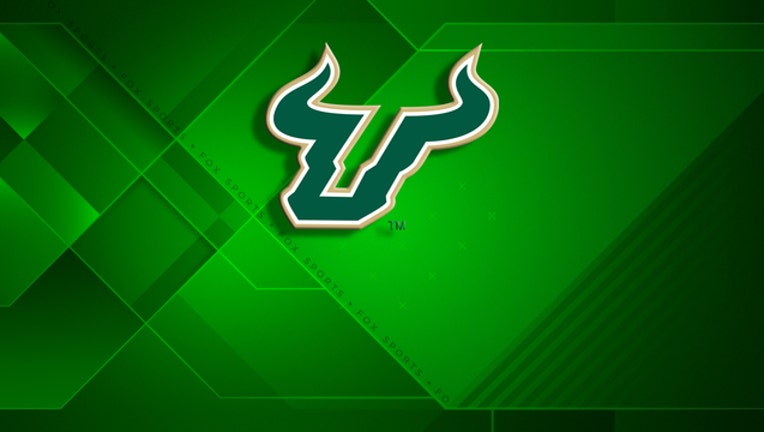 article
TAMPA, Fla. (AP) - Quinton Flowers threw two touchdown passes and No. 23 South Florida held off Tulsa 27-20 on Thursday night to remain in contention for a berth in the American Athletic Conference championship game.
Flowers, one of the nation's top dual-threat quarterbacks, ran for 119 yards while also throwing for 142 to send the Bulls (9-1, 6-1) into next week's regular-season finale against No. 14 UCF with the AAC's East Division title on the line.
Flowers and USF's high-powered offense weren't as sharp as usual, however first-quarter TD throws of 25 yards to Tyre McCants and 35 yards to Darnell Salomon helped USF to an early 21-7 lead.
Luke Skipper scored on runs on first-half runs of 12 and 9 yards for Tulsa (2-9, 1-6), which blocked a punt to set up a 38-yard field goal that trimmed a 10-point deficit to 27-20 with 4:18 remaining.
The Golden Hurricane got the ball one more time, with backup quarterback Chad President leading a drive from his own 25 to the USF 30 before turning the ball over on downs.
D'Angelo Brewer ran for 163 yards for Tulsa, becoming the Golden Hurricane's all-time rushing leader with 3,662 yards. The senior also broke the AAC career mark of 3,609 set by former USF running back Marlon Mack.
THE TAKEAWAY
Tulsa: Despite having just two victories, the Golden Hurricane feel there's still plenty to accomplish over the last two weeks of the season. Coach Philip Montgomery said the goal is to show continued progress. Playing USF tougher than expected is a step in the right direction.
South Florida: Since losing to Houston, the Bulls have delivered one of their best offensive performances of the season - finishing with 602 yards against UConn - and one of the sloppiest Thursday night. Flowers lost a second-quarter fumble and an end-zone interception stopping another promising drive.
POLL IMPLICATIONS
USF ensured it will enter next week's showdown against UCF ranked in the Top 25. Beating last-place Tulsa may not send the Bulls soaring in the rankings, but that wasn't the objective Thursday night anyway. The Bulls are still on course to possibly play for the conference championship, and that's what Strong and his players yearn most.
UP NEXT
Tulsa: Close the season at home against Temple on Nov. 25.
South Florida: Regular-season finale at unbeaten UCF next Friday.
___
More AP college football: www.collegefootball.ap.org and https://twitter.com/AP_Top25