Hedman scratched late, but Lightning hold off Kings 2-1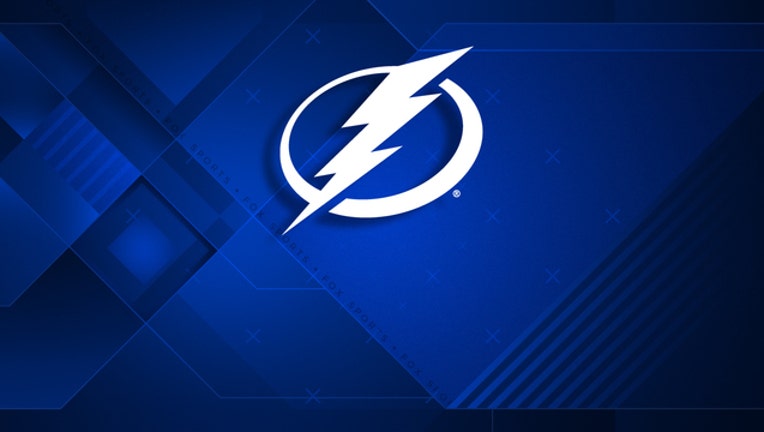 article
LOS ANGELES (AP) - The Tampa Bay Lightning learned they would have to play without do-everything defenseman Victor Hedman only a few minutes before the opening faceoff of their six-game road trip.
"We were just like, 'What else is new?'" Brian Boyle said of the latest setback in a difficult season.
The Lightning responded to their All-Star's absence with improved defensive play across the board in a gut-check win.
Boyle scored the go-ahead goal late in the second period, and Tampa Bay opened this trip with a 2-1 victory over the Los Angeles Kings on Monday.
Both teams played without stars due to illness. Kings captain Anze Kopitar missed his first game since Nov. 20, while Hedman missed his first game of the season despite participating in warmups.
Hedman leads the Lightning in ice time, assists and blocked shots. The 6-foot-6 Swede leaves an enormous hole in the lineup, but his absence only focused the Lightning on playing even harder to salvage a season in danger of slipping away.
After falling one game shy of back-to-back Eastern Conference championships last season, the Lightning have the NHL's lowest points percentage since Thanksgiving. They beat L.A. for just their second victory in seven games.
"This team knows that the guys all have to step up," said Jonathan Drouin, whose exceptional pass set up Tyler Johnson for the Lightning's first goal. "It's not (time to) panic, but it's pretty close to panic."
Ben Bishop made an early mistake that led to Kyle Clifford's goal for the Kings but bounced back to make 31 saves in his second start back from a three-week absence with a lower-body injury. Tampa Bay hadn't won at Staples Center since Jan. 12, 2009, losing four straight.
"It's an accomplishment to win in this building," Bishop said. "It feels like we never do."
Neither team had much offensive success in a rare afternoon game at Staples Center. Peter Budaj stopped 27 shots for the Kings, who dropped to 3-3-0 on their seven-game homestand.
"They were pressuring us hard, and their defense was stepping up a lot (and) forcing us to make those bad plays," Kings forward Trevor Lewis said. "Obviously, we were too slow. We've got to speed our game up here."
Clifford snapped his 24-game goal drought since Nov. 8 when he stole the puck from a roaming Bishop behind the Tampa Bay net. Clifford, who also had a fight shortly after the opening faceoff, scored on a wraparound before Bishop could recover.
Bishop made several sharp saves later, including a point-blank stop on Marian Gaborik with 2:30 to play.
"The Lightning play a fast game, and I think we need to play better in the defensive zone," Clifford said. "We allowed the Lightning to use their speed."
Boyle put the Lightning ahead in the final minute of the second period, banking a shot off Dustin Brown in the crease while Budaj was sprawled on the ice after a long scramble.
NOTES: D Luke Witkowski played in Hedman's place, making an appearance for the third time in five games since a stint in the minors. He fought Clifford early on, and he got an assist on Johnson's goal for his second NHL point. ... After a visit from San Jose on Wednesday, the Kings will be on the road until after the All-Star Game at Staples Center on Jan. 29. ... Hedman leads all NHL defensemen with 31 assists. ... Kopitar is on the first four-game scoring streak of his quiet season. He had three points Saturday night against Winnipeg.
UP NEXT
Lightning: At Ducks on Tuesday.
Kings: Host Sharks on Wednesday.