Jesuit-Lightning family ties run deep
TAMPA, Fla. - Tampa Jesuit's mascot may be the Tigers, but there's no shortage of Tampa Bay Lightning lineage on the hockey team. Freshman goaltender Justin Brisebois is the son of Lightning GM Julian Brisbois.
"It's fun I guess," Brisebois said when asked what it was like being the son of an NHL GM. "I get a lot of opportunities that a lot of other people wouldn't have."
His teammates, Robert Zettler and Alex Lalonde, are also the sons of Lightning assistant coaches Robert Zettler and Derek Lalonde.
"I get to do everything there," Zettler shared of his access at Lightning games. "Food, good seats, all that."
"It's fun," Lalonde added. "I'd say it's definitely better than having a lawyer as a dad, and free tickets are always nice."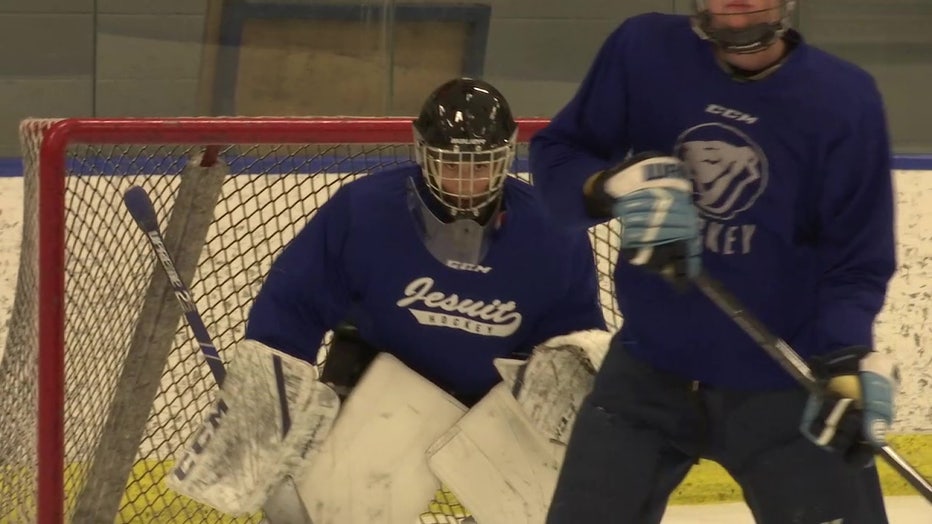 Despite their obvious hockey expertise, you won't find the Lightning dads criticizing their son's coach. Why would they? It just so happens that it's former Lightning player, Jassen Cullimore.
"They understand. They went through it themselves," Cullimore explained. "They're coaches so they respect the decisions that are made."
READ Tampa Bay Lightning's season-opener begins with Stanley Cup championship banner-raising ceremony
The kids will get the occasional at-home coaching.
"After every game, he always tells me stuff like be there on the boards, pass there," Lalonde said. "He always tries to give me all these tips"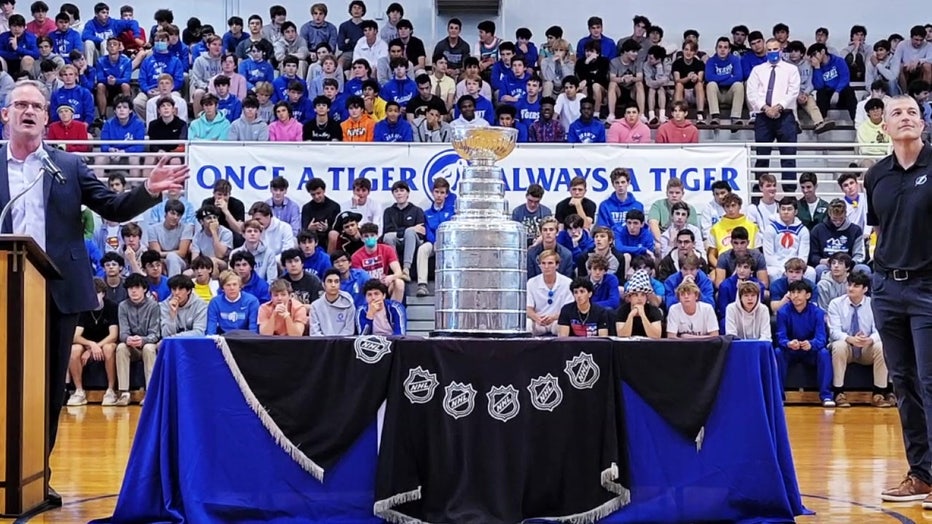 However, for the most part, the dads want what any parent wants for their kids.
"Work hard. Have fun," Zettler stated. "Stuff like that."
Their dads may be prominent hockey figures, but they're still dads.
UPDATES: Get news alerts and updates in the free FOX 13 News app