Kizer starts in Browns' 13-9 win over Buccaneers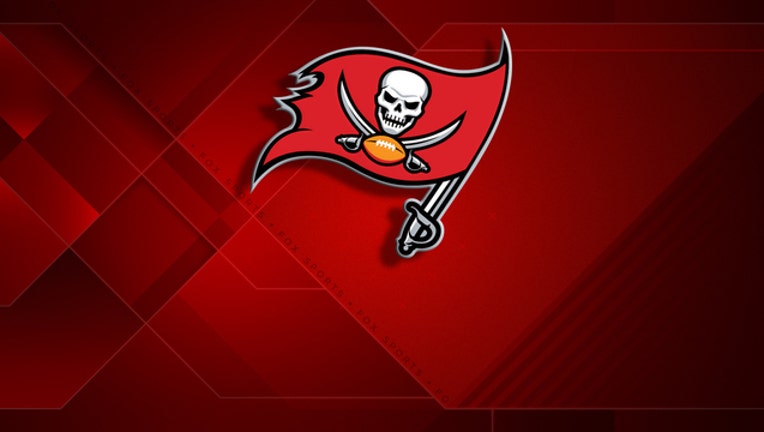 article
TAMPA, Fla. (AP) - DeShone Kizer has yet to be named the starting quarterback for the Cleveland Browns' regular-season opener on Sept. 10.
But he may have taken a step closer in a 13-9 preseason victory over the Tampa Bay Buccaneers on Saturday night.
The rookie quarterback didn't throw any touchdown passes in his first start and completed only 6 of 18 passes for 93 yards and an interception.
"His numbers weren't what I would like or what he would like, but I thought he moved the team, made some plays," coach Hue Jackson said.
After playing the entire first half, Kizer took part of the blame for the Browns' failure to get in the end zone.
"With our defense playing as well as they have the last three games, it's our duty as an offense to make sure we turn those short fields and turnovers into points," he said. "We got down in the red zone twice. A field goal on one and a fumble on the other is unacceptable."
Kevin Hogan's 5-yard touchdown pass to Jordan Leslie with 1:53 left gave the Browns (3-0) the win. The 87-yard touchdown drive was aided by two unnecessary roughness penalties against Bucs rookie Justin Evans.
While falling short of selecting Kizer as his QB for the opener against Pittsburgh, Jackson had said the rookie did not hurt his chances against the Bucs.
"He did not fall flat on his face, and he did some things better than I expected," Jackson said.
Tampa Bay quarterback Jameis Winston played 2? quarters, completing 17 of 27 passes for 200 yards and one interception.
Kizer drove the Browns to a field goal on their first possession, completing third down passes of 13 yards to Kenny Britt and 32 yards to Corey Coleman. Cody Parkey's 38-yard field goal made it 3-0 in the first quarter.
Nick Folk kicked a field goal on the final play of the first half to pull the Bucs even at 3-3. It came at the end of a nine-play, 53-yard drive in the final 1:17 of the half highlighted by Winston's completions of 17 yards to Cameron Brate and 16 yards to rookie Chris Godwin.
Folk's 42-yard field goal, set up by Winston's 25-yard completion to Bernard Reedy, put the Bucs up 6-3 midway through the third quarter. Folk added a 43-yard field goal early in the fourth, but the Bucs (1-2) failed to score a touchdown.
"We sputtered. We moved the ball but we've got to finish," offensive tackle Donovan Smith said. "We can't beat ourselves like we did today. We've got to finish when we're in the red zone and come out with six."
Cody Kessler played the third quarter at quarterback for the Browns and Hogan played the fourth, leading a 10-play, 59-yard drive that resulted in Parkey's 47-yard field goal with 5:14 remaining.
NATIONAL ANTHEM
About 30 Browns stood arm-to-arm in a line during the national anthem before the game. This was five days after a home preseason game against the New York Giants when more than a dozen Browns players formed a circle and prayed in silent protest during the national anthem.
That protest was the largest so far in a social-consciousness movement started last season by quarterback Colin Kaepernick, who became a polarizing figure for kneeling during the anthem and is currently out of the NFL.
"I kept my eyes forward and sang the national anthem," Jackson said. "I just knew that our guys would handle everything respectfully. You're not talking about anybody kneeling, so I would think that's an improvement."
BROWN ADDRESSES BROWNS
Hall of Famer Jim Brown addressed the team before the game.
"He gave us another great speech that left for us to be motivated and to understand our responsibilities off the field as well as on the field," Kizer said.
ROOKIE WATCH
Browns: S Jabrill Peppers ended Tampa Bay's first drive with an interception near the goal line and a 23-yard return. ... No. 1 overall pick DE Myles Garrett had a good first half before getting called for an offside penalty that started the Bucs' first scoring drive.
Bucs: Godwin had four receptions for 56 yards. ... TE O.J. Howard had two catches for 15 yards.
INJURIES
Browns: FB Danny Vitale left the game with an ankle injury in the first quarter and did not return.
Bucs: WR Adam Humphries sustained a hip injury in the second quarter and did not return. ... DL DaVonte Lambert left the game in the third quarter with a wrist injury.
___
AP NFL website: www.pro32.ap.org and www.twitter.com/AP_NFL