Larkin leads Red Wings to 2-1 win over Lightning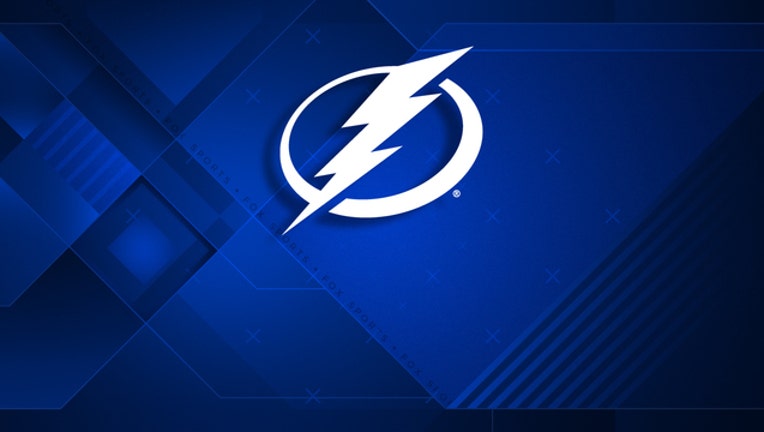 article
DETROIT (AP) — It's only two games but the Detroit Red Wings hope they are building something.
Rookie Dylan Larkin broke a third-period tie and gave the Red Wings a 2-1 victory over the Tampa Bay Lightning on Tuesday night.
The 19-year-old Larkin skated up the right boards and passed the puck to linemate Justin Abdelkader, who quickly returned it to Larkin.
Larkin then knocked the puck under the arm of goaltender Ben Bishop at 5:54.
"It was a good play by DK (Danny DeKeyser) to get it out, just tried to go wide and I saw Abby coming and he gave it back to me so I tried to take it to the net hard and it went in," Larkin said.
Larkin has scored the game-winner in two straight games and leads the Red Wings in plus-minus at plus-10.
"He's done a very good job," Red Wings coach Jeff Blashill said. "That's undeniable. His impact on games has been very good."
It was Abdelkader's first point since the second game of the season.
With one minute remaining in the game, Tampa Bay defenseman Anton Stralman hit the cross bar as the Lightning had the extra attacker with the goaltender pulled.
It was at least the third time in the game that the Lightning hit a post or the cross bar.
"With goal posts, there nothing you can do," Alex Killorn said. "Sometimes they go in, sometimes they don't."
At 2:02 of the second period, Riley Sheahan gloved a puck out of midair, pushed it to his stick, then beat Bishop on his glove side for the first goal of the game.
Sheahan said the Wings' 5-3 victory in Ottawa last Saturday had brought some relief.
"I think scoring a few goals in Ottawa helped us get our confidence," Sheahan said. "We've been doing a good job in the O-zone which is huge for us because we've got some pretty talented players."
Later in the second, the Lightning had a 5-on-3 advantage and Nikita Kucherov buried a rebound to tie the game.
The Lightning came into the game off a 4-3 win at Carolina and were hoping to continue that momentum.
"You give up two or less goals a game and it should be a layup," Lightning coach Jon Cooper said. "But we're losing an alarming amount of those games."
Before the Carolina win, the Lightning had lost four of five while allowing two goals or less.
"Bottom line you need to score one more goal or get one more save," Cooper said.
Detroit's Jimmy Howard had 29 saves and Bishop made 27.
"To come in here and play hard against a very high-octane offense and keep them to just one goal, it says we played a pretty complete game," Howard said.
The teams met on Oct. 13, a 3-1 Detroit victory. They face each other twice more, both in Tampa.
They met in the first round of the Stanley Cup playoffs last season, a series the Lightning won in seven games.
NOTES: The Lightning are the only team yet to lead after the first period in any game this season. . Tampa Bay's Cedric Paquette (ankle) and Jonathan Drouin (lower body) participated in the morning skate but neither is ready to return. Paquette has missed five games and Drouin has missed four. ... Detroit LW Drew Miller played in his 500th career NHL game. ... D Mike Green (upper body) skated with the Red Wings for the second straight day and could return by the weekend. Green has missed five games.