Lightning have no choice but to push on without Stamkos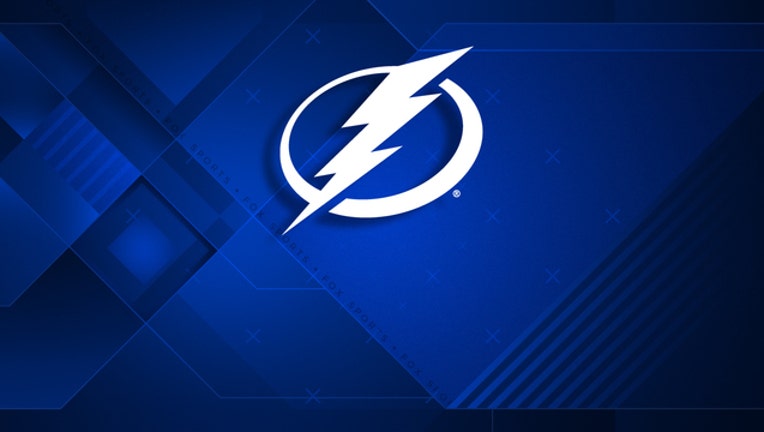 article
BUFFALO, N.Y. (AP) — Given the choice, defenseman Victor Hedman and the Tampa Bay Lightning would prefer not being thrust into the position of having to once again prove they're capable at succeeding without captain Steven Stamkos.
The only real consolation is knowing the Lightning have done it before.
"You live in this reality now, and we've just got to have to face it," Hedman said, Thursday. "It'll be a good test for us. But at the same time, we know we can handle it, and we know we can win hockey games even though we're going to miss him."
Hedman spoke before the Lightning played at Buffalo, and a day after the team announced Stamkos was out indefinitely with a torn ligament in his right knee. Stamkos was hurt in the first period of a 4-3 win at Detroit on Tuesday.
The Lightning have not provided a timetable for Stamkos' return, though coach Jon Cooper suggested the center could be back in time for the playoffs in April.
"If we put ourselves in a position to make the playoffs, he's going go to be back," Cooper said. "And that'll be better than any trade deadline acquisition than anybody else is going to get."
The challenge now is for the Lightning to make the postseason without the two-time NHL scoring champion and the team's on- and off-ice leader.
"You've got to take your head out of the sand, dig your heels in and march on," Cooper said. "And unfortunately, this has happened to us before and the guys have found a way."
The injury is the latest recent setback for the 2008 No. 1 draft pick who signed an eight-year, $68 million contract last June to remain in Tampa Bay rather than test free agency
Stamkos missed the final five games of last season and all but one playoff game after having surgery to remove a blood clot near his collarbone. Tampa Bay responded by reaching the Eastern Conference finals before losing Game 7 to eventual Stanley Cup champion Pittsburgh.
In 2014-15, Stamkos missed 45 games with a broken right leg. The Lightning went 22-18-5 without him and still reached the playoffs before being eliminated in the first round.
Cooper was a rookie head coach that season and still recalls the dread he felt when Stamkos was hurt in November 2014.
The only difference this time is being able to draw upon that experience.
"The more you're put in the situation, unfortunately, the better equipped you are to handle it, so we'll see how we do," Cooper said. "Yes, we are going to miss him dearly. But like I've said, our season is not over by no means."
The Lightning are off to an encouraging start. Since snapping a three-game skid, Tampa Bay has gone 5-2-1 in its past eight.
Stamkos led the team with nine goals and was tied for third in the NHL with 20 points.
The Lightning have plenty of talented depth on a lineup that returned the team's top 13 scorers and both goalies from last season.
It's a group that includes Hedman, forward Ryan Callahan and Nikita Kucherov, who leads the team and is second in the league with 21 points (eight goals, 13 assists). And then there's third-year forward Jonathan Drouin, who was called up from the minors in April and provided the Lightning an offensive punch with five goals and 14 points in 17 playoff games.
"I think that's one of our strengths in how deep we are and the amount of talent we have in our lineup," Callahan said. "By no means are we not going to miss (Stamkos). I mean, you lose a guy like that and it's going to affect you. But the way we're built, how deep we are, you can help absorb some of that."