'Living the dream': Bucs late picks in the NFL Draft bring players with ties to Tampa Bay area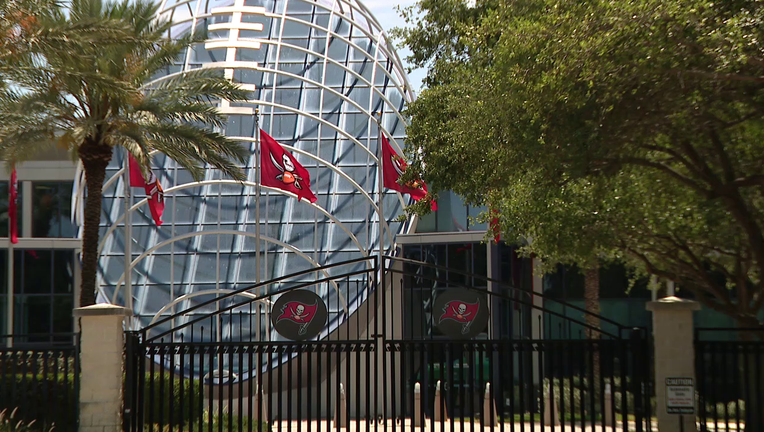 article
TAMPA, Fla. - The Tampa Bay Bucaneers started off the final day of the Draft selecting linebacker SirVocea Dennis from Pittsburgh, who was surrounded by family with St. Petersburg roots. 
His father SirVantis graduated from Boca Ciega High School in Gulfport and already had his Bucs jersey on when the call came in.
"Everyone on my dad's side is from St. Petersburg, like everyone – grandmother, grandfather, everyone along the family tree," said Dennis. "Trust me, my phone is blowing up from my cousins back there. My grandparents are upstairs [with] my uncles, aunts – they're all here. This place just erupted when they called my name. If I showed you them, they're all in Bucs jerseys – it's a pretty special and surreal moment."
READ: Bucs linebacker Shaquil Barrett's 2-year-old daughter drowns in family swimming pool
The Bucs also went for a homegrown player in the sixth round. Cornerback Josh Hayes, who played at Lake Gibson High School in Lakeland, was selected, and he looks much like his uncle, Geno Hayes, who was also a sixth round pick for the Bucs back in 2008. 
At just 33 years old, Geno passed away from a liver disease two years ago. 
"He was kind of our role model in that sense," said Hayes. "He was the person that as I was growing up, that made me feel like making it to the NFL was possible. He was somebody that I called frequently, and we talked all the time about life, football and the things that come with it that intertwine together, [like] life and football. So just being able to balance all that stuff, that's really what we talked about."
SPORTS: Bucs working on re-establishing winning attitude in the post Brady era
With their final pick, the Bucs went for another Central Florida talent also from Polk County. Edge rusher Jose Ramirez graduated from Auburndale High, and the first thing he announced during his media call is that he was born a Bucaneer.
"Hey man, I'm a Buc, I've been a Buc," said Ramirez. "I'm from Florida, right down the way from Polk County. So, this [is] a dream come true. I'm just living the dream right now."
All three will get their indoctrination to the Bucs when the arrive for Rookie Camp on May 12.