Longoria has 4 RBIs as Rays rout youthful Yankees 12-3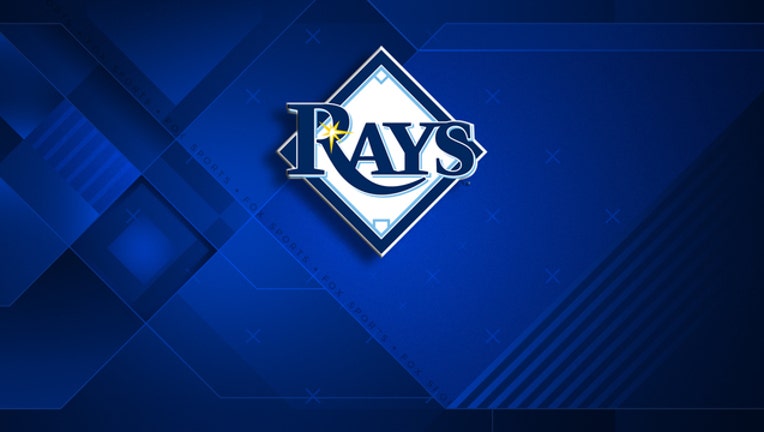 NEW YORK (AP) — If only Evan Longoria got to play every game at Yankee Stadium.
Longoria had an RBI double against Luis Severino in the first inning and a three-run double off Luis Cessa that capped a six-run fourth Sunday in the Tampa Bay Rays' 12-3 rout of the New York Yankees.
Longoria also singled in the seventh. His 74 hits and 47 RBIs top visiting players at new Yankee Stadium, which opened in 2009, and his 15 home runs are tied with Boston's David Ortiz, trailing only Toronto's Jose Bautista (17).
"It's just a place I feel comfortable hitting," he said. "I don't know what it is, but I just like playing here."
Jake Odorizzi (7-5) won a career-best fourth straight decision, helping the last-place Rays stop a three-game losing streak.
Longoria's bases-loaded double, which followed a walk to Kevin Kiermaier, was nearly snagged in the right-center gap by 6-foot-7 right fielder Aaron Judge, who in his second big league game tried for what would have been a spectacular, diving backhand catch.
"I thought if he left his feet he had a pretty good chance of catching it," Longoria said.
Longoria finished the three-game series 7 for 11 with six RBIs. His last four games of four RBIs or more have all been against New York.
"I don't know if we got him out the whole series," Yankees manager Joe Girardi said.
Longoria's productive weekend left the three-time All-Star with a .289 batting average, 26 homers and 70 RBIs.
"It's been a pretty solid year for me offensively," he said. "I haven't really had any prolonged stretches where I felt like my swing was way out of whack or I wasn't seeing the ball really well."
Logan Forsythe hit a second-inning solo homer, and Corey Dickerson made it 5-1 with a three-run homer against Severino, ending an 0-for-17 slide.
"To me, that's the biggest at-bat of the game right there," Rays manager Kevin Cash said. "Corey's been ... working really hard to kind of simplify some things. It's nice when you put the work in and you get some immediate results."
Nick Franklin had three hits, including a three-run homer off Cessa in a four-run seventh. The Rays won for only the second time in their last seven.
Odorizzi (7-5) allowed three runs and five hits in six innings with six strikeouts and one walk.
"I think I've thrown quite a few more fastballs recently. For me I think that's where it all starts," said Odorizzi, who has cut down on his sliders. "Once you establish you're going to attack the strike zone, you can get guys to expand off the plate."
Judge, who homered in his first big league at-bat Saturday, hit an opposite-field home run in the third that went just over the right-field scoreboard.
"I think 29 others it stays in the park, but we're not playing in 29 others, so he's a strong dude," Odorizzi said.
Gary Sanchez hit his second big league home run, a two-run drive in the fourth. Other than the home runs, Odorizzi made few mistakes in the 95-degree heat.
"I asked him how he was doing," Cash said. "He looked at me and told me he's from the Midwest, that heat's not an issue for him. So we'll remember that next time it gets really hot."
TRAINER'S ROOM
Rays: INF Logan Morrison (right forearm strain) and OF Oswaldo Arcia (right elbow strain) will be evaluated by the Rays at Tropicana Field on Monday and could be activated during the series against San Diego. Morrison hit .231 (4 for 13) with a double during a four-game rehab assignment with Class A Charlotte and Arcia batted .294 (5 for 17) with a double, triple and four RBIs in six games with the Stone Crabs.
Yankees: 1B Mark Teixeira was out of the lineup for the second straight day. Girardi said Teixeira was banged up and could use consecutive days off. ... RHP Bryan Mitchell (left big toe), on the DL since spring training, allowed three runs and five hits in 2 1/3 innings for Class A Tampa at Daytona on Saturday night in his second rehab start.
UP NEXT
Rays: LHP Drew Smyly (4-11) starts Monday's series opener against the Padres and RHP Luis Perdomo (5-6). Smyly is 2-0 with a 2.52 ERA in his last four starts after going 0-7 with a 7.60 ERA in his previous 10.
Yankees: RHP Chad Green (1-2) will be recalled from Triple-A Scranton/Wilkes-Barre to start Monday's series opener against Toronto and R.A. Dickey (8-12). Green, who had been sent down Aug. 4, will be making his fifth start and ninth appearance of the year for New York.