Mississippi State fans gather for Tampa Reliaquest Bowl after beloved head coach dies before Christmas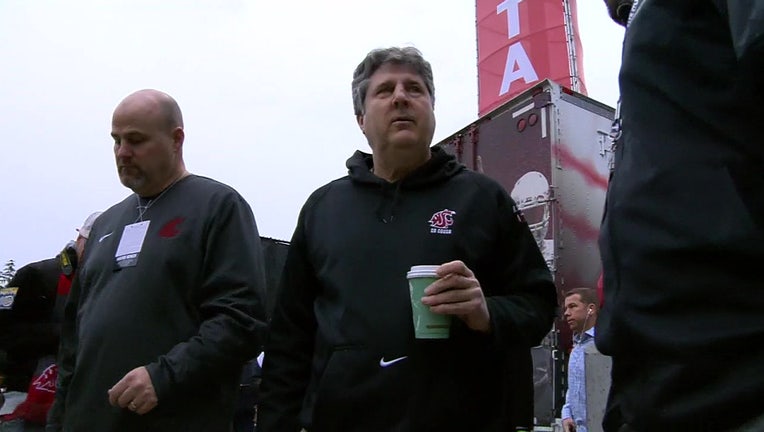 article
TAMPA, Fla. - On a sparkling day dressed in maroon and white, with their bulldog mascot "Jak," fans from Mississippi State came to the Reliaquest Bowl in Tampa with high spirits and heavy hearts. 
Mike Leach, their 61-year-old head coach, who was as unique and outspoken as he was successful, died from a heart condition just days before Christmas.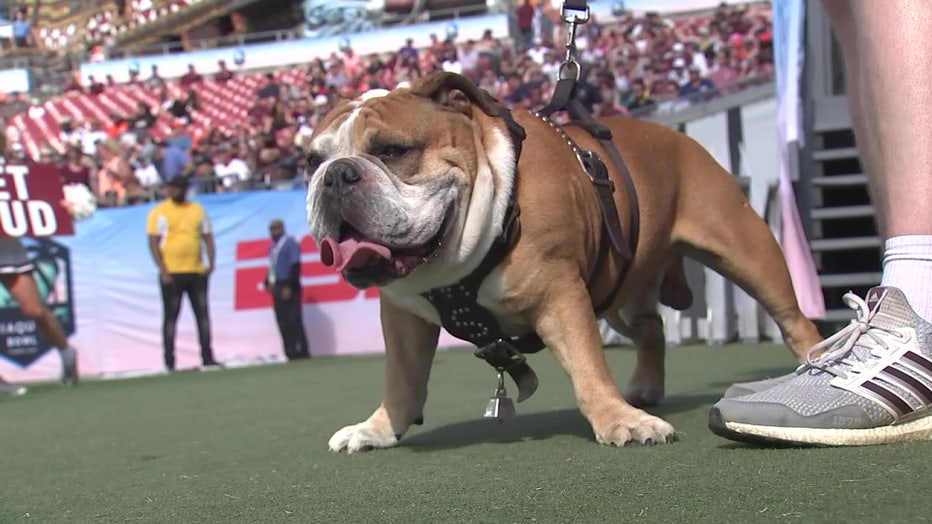 "You know he was a consistent winner, and his personality was consistent, so that's one thing you could appreciate about him," said Carlton Rice, a Tampa resident who attended Mississippi State.
READ: Robert Griffin III leaves Fiesta Bowl broadcast when wife goes into labor
Leach was known as a great football mind and was revered among other coaches, but it was his informed commentary, freely given on everything from politics to candy flavors, that set him apart.
He wrote a book on Native American leader Geronimo. He was also a fan of pirates. 
He once used the phrase "swing your swords" to inspire his players. In Leach's honor, the Mississippi State helmets had a pirate flag logo with his initials, "ML."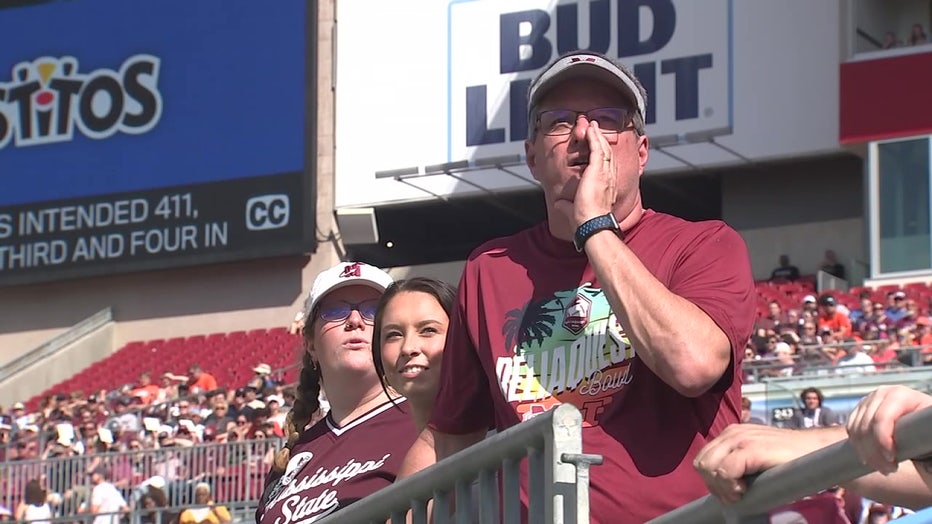 Leach would have been in his element at Raymond James Stadium where a pirate ship sits above the north end zone.
MORE: Tom Brady, Bucs rally to beat Panthers 30-24, clinch NFC South
"He was very successful," said Tampa native Fred Reid, who played football at Mississippi State. "Mike Leach was a great coach, and he was about winning, and he's been doing that, so today is kind of an opportunity to build on the success that he's created."
No doubt Leach would have had many comments after the game in Tampa Monday. Most of them would have been about football, but his fans might have also hoped for more, perhaps comments about food or pirates. 
Mississippi State won the game that included a thrilling play at the end. The final score was Mississippi State 19, Illinois 10.