Morrison homers again as Rays defeat Royals 5-3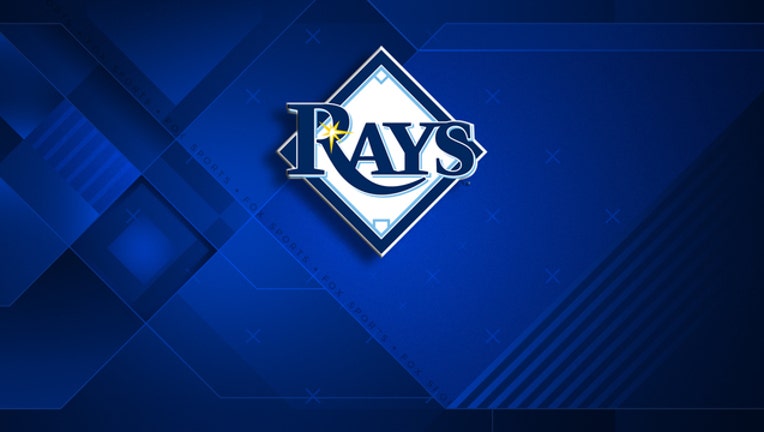 article
KANSAS CITY, Mo. (AP) - The Tampa Bay Rays are hanging around in the AL playoff chase thanks to their first series win at Kansas City since 2009.
Logan Morrison, Steven Souza Jr. and Adeiny Hechavarria each went deep and the Rays beat the Kansas City Royals 5-3 on Wednesday night.
The Rays took two out of three and have won three consecutive series. The Royals lost 18 of 28 games in August, including six of seven to end the month. The Rays had lost their previous seven series at Kauffman Stadium.
"They're a pesky team," Souza said. "You have to play really well when you come in here. And that's what we did; we came in here and took care of business.
"These are two big wins. We had situations where we almost could have won every one of them. We've got to stop saying almost winning every one of them and start finishing those games out."
Morrison, who was born in Kansas City, has four home runs, eight RBIs and six runs in the first six games of Tampa Bay's current road trip. Morrison hit his 33rd homer with two outs in the fifth against Jason Vargas (14-9).
Souza hit his 29th earlier in the fifth, snapping a 3-3 tie.
Rays right-hander Jake Odorizzi (7-7), who failed to make it out of the fourth inning in his previous two starts, allowed three runs and four hits over five-plus innings.
"It's the first time it's been done since I've been here," Odorizzi said of winning a series in Kansas City. "It's a tough place. To come in and beat a team like that here for a series, it's a gauge of where we are right now and the direction we're heading."
Tampa Bay is 3 1/2 games behind Minnesota for the final AL wild card, and Kansas City is a game behind the Rays.
Hechavarria homered with one out in the Rays' three-run third. The inning also included Souza's RBI single and Evan Longoria's sacrifice fly.
Whit Merrifield hit a three-run homer in the third to account for all of the Royals' runs.
"We didn't really have many opportunities," Royals manager Ned Yost said. "Whit with the big three-run homer, but, outside of that just really not much going on."
Vargas gave up five runs and seven hits, including the three home runs, over six innings. The All-Star left-hander started the year 12-3 with an AL-leading 2.22 ERA, but is 2-6 with a 7.20 ERA over his past 10 starts.
"Just frustrating because I felt really good about what we were doing and, a tough one to swallow when you feel that good," Vargas said.
Alex Colome gave up a single in the ninth, but picked up his major league-leading 40th save in 45 chances.
GORDON SITS
Royals left fielder Alex Gordon, who is hitting .199 with five home runs and 37 RBIs, was not in the lineup for the second straight game.
SWEET 16 CLUB
Six Royals have 16 or more home runs - Merrifield, Jorge Bonifacio, Eric Hosmer, Salvador Perez, Mike Moustakas and Brandon Moss. That matches the 1977 team for a club record with six players hitting at least 16 homers. George Brett, Hal McRae, Amos Otis, Darrell Porter, Al Cowens and John Mayberry accomplished it that season.
TRAINER'S ROOM
Royals: RHP Trevor Cahill (shoulder impingement syndrome) threw all of his pitches in a 30-pitch bullpen series and said he felt good. He could be activated Friday when rosters can expand to 40.
UP NEXT
Rays: After a day off Thursday, LHP Blake Snell will start Friday at the White Sox. He held the Cardinals to four hits and two runs over seven innings Saturday in a no-decision in his prior start.
Royals: RHP Jason Hammel will start Friday in the series opener at Minnesota after a travel day Thursday.
___
More AP baseball: https://apnews.com/tag/MLBbaseball