Report: Jameis Winston could face NFL suspension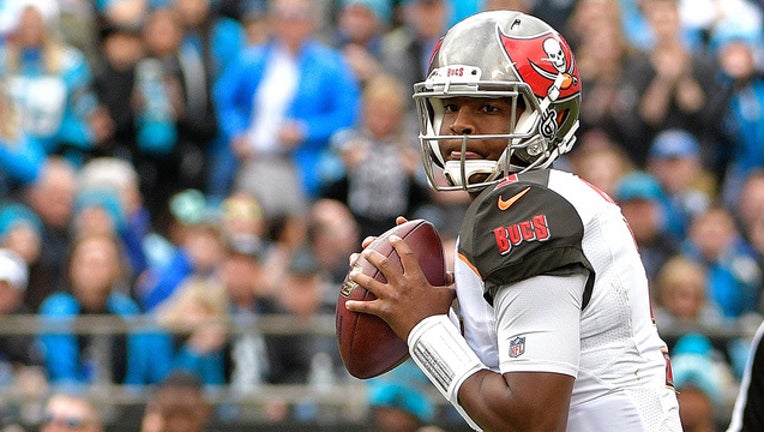 TAMPA (FOX 13) - The 2018 season for the Tampa Bay Buccaneers is off to a bumpy start, with reports of the team quarterback facing suspension.
Multiple reports from NFL.com say Jameis Winston could be suspended the first three games. An announcement could come as early as Friday. 
This is a major blow for a franchise that faces difficult schedule. The Bucs face the New Orleans Saints, Pittsburgh Steelers and defending Super Bowl champ Philadelphia Eagles. All three have a combined record of 37 wins and 11 losses. 
The suspension stems from an incident in March 2016, in which a female Uber driver in Scottsdale, Arizona, claimed that Winston grabbed her crotch.
PREVIOUS: Uber driver accuses Buccaneers' QB Winston of groping
The driver, known as "Kate," went public with her claims against Winston in an interview with BuzzFeed News this past November. She said that Winston groped her while they waited in a drive-thru line at a local Mexican restaurant.
Kate said she filed a complaint with Uber after her ride with Winston, but declined to file charges because "I didn't want to be publicly known as the woman who Jameis Winston groped."
Winston denied the driver's claims at the time, saying in a statement that she was "confused as to the number of passengers in the car and who was sitting next to her."
"The accusation is false, and given the nature of the allegation and increased awareness and consideration of these types of matters, I am addressing this false report immediately," Winston added. "At the time of the alleged incident, I denied the allegations to Uber, yet they still decided to suspend my account."
If Winston is suspended, he could appeal the decision.