Royals end scoreless drought at 45 innings, beat Rays 6-2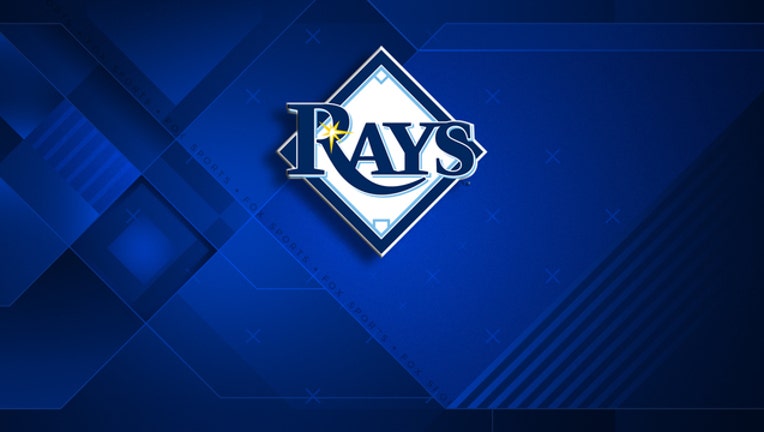 article
KANSAS CITY, Mo. (AP) - Whit Merrifield finally put the Kansas City Royals back on the scoreboard.
Merrifield, Jorge Bonifacio and Eric Hosmer homered as the Royals snapped a 45-inning scoreless streak on their way to a 6-2 victory over the Tampa Bay Rays on Tuesday night.
Merrifield's 16th home run with two outs in the third ended Kansas City's drought, three innings shy of the major league record. The 1906 Philadelphia Athletics and 1968 Chicago Cubs share the mark with 48 scoreless innings in a row.
"Excitement, relief," Merrifield said. "It seems to build and build and build. It's nice to end it. It's a 0-0 game and to put us on the board for the first time in a long time, it was a good feeling. I knew once we got one that things would pick up and they did."
Royals rookie Jake Junis (6-2) did not allow a hit until a one-out single in the fifth. He struck out a career-high eight and walked none over 5 2/3 innings. Junis is 4-0 in his last six appearances.
"I had that slider working today and was throwing my fastball to both sides of the plate," Junis said. "I was throwing a lot of strikes and just attacking hitters."
Hosmer's three-run homer, his 22nd, in the seventh off left-hander Dan Jennings gave the Royals a cushion.
"DJ is in a little bit of a rut right now," Rays manager Kevin Cash said. "Homers got him now twice lately and that's unfortunate, but I have confidence he'll get over that and we'll move past it."
Bonifacio connected with two outs in the sixth off Alex Cobb (9-9).
Kansas City remained three games behind Minnesota for the second AL wild card.
"We're getting down to the end right now, so each game is huge for us," Hosmer said.
Cobb gave up a run on three singles and three wild pitches in the fourth. Hosmer scored on Mike Moustakas' single, but the Royals stranded runners at second and third.
"The streak, the whole thing is pretty mind-blowing," Cobb said. "That's a team that's got a really good offensive squad. You're not going to get a team like that to slump for that many games in a row. Honestly, the pitch to Whit was a good one. If I could throw it again and know that it would end up in that location again, I would. It was just, he put an unbelievable swing on it. It was on the chalk, inside the batter's box."
Junis was removed after giving up Evan Longoria's single. Scott Alexander yielded a run-scoring single to Logan Morrison and walked Steven Souza Jr. to load the bases. Corey Dickerson's groundout ended the inning.
"I was hoping we could hold on there and just get the win," Junis said. "We needed that game really bad."
Brad Miller homered off Brandon Maurer in the seventh, cutting Kansas City's lead to 3-2.
CHALLENGE KINGS
The Royals won three replay challenges in the first six innings. The first two reversals in the first and fifth gave Lorenzo Cain infield singles after he had initially been called out. In the sixth, Lucas Duda struck out swinging on a pitch that hit him. Kevin Kiermaier stole second on the play, but after a review was sent back to first because the ball was ruled dead after hitting Duda in the foot.
KUNTZ IN DUGOUT
Royals first base coach Rusty Kuntz is having vision problems after eye surgery and will be in the dugout the rest of the season setting outfield alignments. Kansas City manager Ned Yost said Kuntz never saw three balls hit toward right field Monday, including one that missed him by about 5 feet. "It's just getting to a point now where it's just dangerous for him to be out there," Yost said. "We don't want to take a chance of having anything serious happening." Catching coach Pedro Grifol replaced Kuntz in the coach's box at first.
TRAINER'S ROOM
Royals LHP Brian Flynn was placed on the disabled list after one outing. He strained his left groin Monday. LHP Eric Skoglund was recalled from Triple-A Omaha.
UP NEXT
Rays: RHP Jake Odorizzi, who starts the series finale, has failed to get out of the fourth inning in his last two starts.
Royals: All-Star LHP Jason Vargas is 2-5 with a 6.69 ERA in his past eight starts.
___
More AP baseball: https://apnews.com/tag/MLBbaseball