Saints aim to get back on track against Buccaneers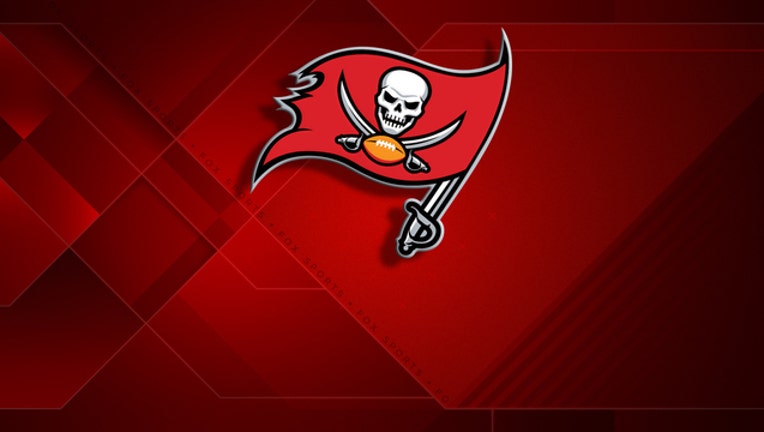 article
TAMPA, Fla. (AP) - The Buccaneers pulled off the biggest upset of the opening week of the NFL season, beating the Saints in a high-scoring shootout. Three months later, neither team is looking back.
New Orleans (10-2) is on the verge of clinching another NFC South title. Tampa Bay (5-7) is trying to escape a deep hole and climb back into playoff contention.
"It does feel like it's been quite a while," Saints coach Sean Payton said, reflecting on his team's 48-40 loss to the Bucs in Week 1.
"Obviously, a lot's taken place since then. We will be seeing a different quarterback in this game," Payton added. "I think there are some similarities relative to what the teams do scheme-wise and yet through the course of the season, there's been injuries, new players playing at different positions for both sides and a big enough gap to where you're watching a lot of other tape, not just the tape of your past game."
That's life in the NFL, which doesn't afford much time to dwell on wins or losses.
When the division rivals meet again Sunday, the Saints will be eager to rebound from a 13-10 road loss to Dallas that stopped a 10-game winning streak.
The Bucs beat Carolina 24-17 last week, improving to 2-0 since Jameis Winston regained Tampa Bay's starting quarterback job.
"You don't win 10 straight in this league if you're not pretty good," Bucs coach Dirk Koetter said, cautioning against reading too much into New Orleans' only loss since Ryan Fitzpatrick led Tampa Bay past the Saints on Sept. 9.
"As we've said many times, this is a week-to-week league and there's good players on both sides," Koetter added. "I don't think the Saints are going to be losing too much sleep over losing (and) being 10-2."
New Orleans can clinch its second straight NFC South title with a win Sunday or a Carolina loss or tie.
The Bucs, who haven't made the playoffs since 2007, have won the past two meetings in the division rivalry.
"We're playing for a lot, in the position we're in. I think our team knows that," Payton said.
"The bottom line is we control our destiny right now," quarterback Drew Brees said. "We win this game, we win the division and that's the first step, first goal that we set for ourselves this season. ... Then, we'll worry about the next goal."
Some things to know about the Bucs, who won two straight after a stretch in which they dropped seven of eight games, and Saints:
PERSONAL RIVALRY
Top Saints cornerback Marshon Lattimore could be seeking a measure of redemption when he lines up against receiver Mike Evans.
A year ago, Lattimore memorably frustrated Evans to the point that the big Bucs receiver leveled the cornerback along the Tampa Bay sideline as Winston and Lattimore exchanged words. Yet, in Week 1 of this season, Evans had a huge day in the Superdome against Lattimore, catching seven passes for 147 yards, highlighted by his 50-yard touchdown catch.
But Lattimore, the 2017 defensive rookie of the year, has come back strong from that game and Payton was highly complimentary of his play this season while, to some extent, also excusing his Week 1 performance.
"Marshon, we feel like, is one of the better corners in this league," Payton said, "and I'm glad we have him."
IMPROVED PASS RUSH
Since Week 7 when Tampa Bay fired defensive coordinator Mike Smith and promoted linebackers coach Mark Duffner as his replacement, the Bucs have the second-most sacks in the league with 24. The only team with more over that stretch is New Orleans with 25.
RAIN READINES
Payton tends to be very particular about reviewing weather forecasts for outdoor games and particularly so this week, where the forecast is calling for rain and some wind.
"It doesn't 'look like' it's going to rain. It's going to rain - 95 percent chance of rain. There'll be some wind - 10 to 12 miles an hour. We know the direction; it'll head from their locker room toward the pirate ship. I think the footing is going to be important relative to the shoes that we're wearing."
To that end, the Saints were practicing outside Thursday, when Payton said their work included "wet ball drills, the whole 9 yards. It's just understanding ball security, understanding the conditions."
Payton recalled that in September 2013, a Saints game at Tampa Bay was delayed by weather.
"We've been there before when we were sent in ... to go eat oranges for half an hour and then stretch and come back out and play," he said.
BALL SECURITY
Winston, who sat out the season opener while serving a suspension for violating the NFL's personal conduct penalty, has not turned the ball over since regaining his starting job two weeks ago. In his past three games, including starts vs. the 49ers and Panthers, the fourth-year pro completed 61 of 84 passes (72.6 percent) for 760 yards and six TDs vs. one interception for a 119.1rating. "He's playing with a lot of confidence," Payton said.
"I'm sure we haven't seen the last of turnovers. ... (But) I think as long as Jameis continues to make good decisions, then he's going to play good football," Koetter said. "That's really all we're worried about."
___
More AP NFL: https://apnews.com/NFL and https://twitter.com/AP_NFL