Smyly goes 6 solid innings, Rays beat Marlins 6-4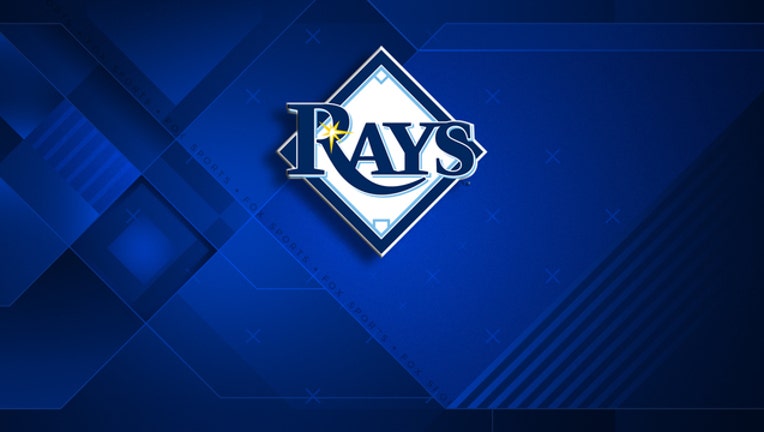 article
ST. PETERSBURG, Fla. (AP) — Jarred Cosart looked like a different pitcher several times in a late-season loss.
Cosart gave up five runs, five hits and five walks in 4 2-3 innings of the Miami Marlins' 6-4 loss to the Tampa Bay Rays on Wednesday night.
Cosart (2-5) didn't allow a hit through three innings before getting chased in the fifth.
"I think everybody got to see about everything you could see in a baseball game," Cosart said. "Really good no-hit stuff. Kind of lost feel for my secondary stuff as the game went on."
Nick Franklin had a two-out solo homer in the fifth off Cosart before Grady Sizemore put the Rays up 5-1 with his bases-loaded opposite-field double down the left-field line.
"The Sizemore hit was 2 inches fair," Cosart said. "That sums up everything. Some really good, some not so good."
The Rays loaded the bases on two walks and Evan Longoria's infield single, which came about because an out call at second base was overturned after a Tampa Bay challenge.
The Marlins are 0-9 on the road this season against AL teams.
Drew Smyly (5-2) won his fifth straight decision for Tampa Bay. He allowed one run, three hits, three walks and had eight strikeouts over six innings in his final start of the season.
After losing his first start on Aug. 16 following a three-month absence due to a torn left labrum, the left-hander has gone 5-0 over an eight-start stretch.
"I've worked hard, rehabbed, put in the time, and very happy with how I finished the season," Smyly said.
Brad Boxberger gave up Dee Gordon's RBI single in the ninth before recording his 40th save.
The announced crowd was 9,431, which was the eighth home turnout under 10,000 this season for the Rays. Tampa Bay has an MLB-low home attendance of 1,186,565.
Justin Bour hit a two-out double in the fourth and scored to make it 1-0 on Marcell Ozuna's single. Ozuna has at least one hit in all 12 of his games against Tampa Bay.
Asdrubal Cabrera tied it at 1 on a fourth-inning sacrifice fly. He also had an RBI single in the seventh.
Tampa Bay center fielder Kevin Kiermaier took an extra-base hit away from Derek Dietrich in the seventh with a leaping catch into the wall. The Marlins got an RBI single from Miguel Rojas later in the inning, cutting the deficit to 5-2.
Miami pulled within 6-3 in the eighth when a run scored on Bour's double play.
TRAINER'S ROOM
Marlins: SS Adeiny Hechavarria, sidelined by left hamstring tightness since Sept. 3, is available in an emergency situation. "It's still a little tender," manager Dan Jennings said.
Rays: 2B Logan Forsythe was out of the lineup one day after his right foot was bruised when he was hit by a pitch and is day to day.
GOLDEN GORDON
Gordon went 1 for 5 to move within two hits of joining Juan Pierre (2003-04) and Hanley Ramirez (2007) as the only Marlins to reach 200 hits in a season.
CLOSE CALL
Cosart got his glove on J.P. Arencibia's line drive in the third, picked up the ball and threw the Rays catcher out at first base. The right-hander left his previous start Sept. 24 against Philadelphia after four innings with a bruised left forearm after getting hit by Cody Asche's liner.
UP NEXT
Marlins: RHP Jose Fernandez (6-0), who went to high school in nearby Tampa, makes his second career start at Tropicana Field on Thursday night. He gave up seven runs over 3 1-3 innings on May 27, 2013.
Rays: RHP Jake Odorizzi enters his start Thursday night at 8-9 despite a 3.49 ERA. He is 0-1 with a 10.00 ERA in two starts against Miami.