Smyly pitches into 7th as Rays beat Red Sox 6-2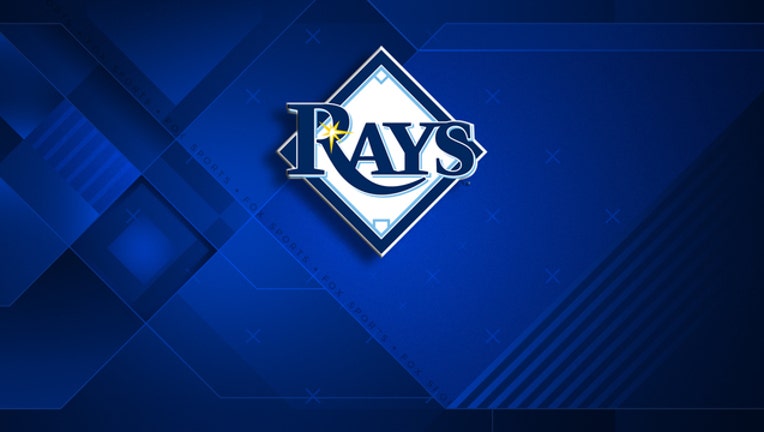 article
BOSTON (AP) — Drew Smyly is again looking like the pitcher that dazzled after he was picked up by the Tampa Bay Rays last season.
Smyly pitched shutout ball into the seventh inning, and John Jaso's two-run double keyed a three-run eighth to carry Tampa Bay to a 6-2 win over the Boston Red Sox on Wednesday, keeping the Rays out of last place.
Steven Souza Jr. had four hits, Asdrubal Cabrera had three hits and both hit solo homers as the Rays won for the fourth time in 11 games. Tampa Bay lost the opener of the four-game series Monday, falling into the AL East's basement this late in the season for the first time since 2007.
Smyly (4-2) gave up five hits, struck out seven and walked three in 6 1-3 innings.
Making just his 11th start in a season cut short by two stints on the disabled list with left shoulder injuries, Smyly kept Boston's hitter's off balance mostly with curves and fastballs.
"It takes a little bit of time for a guy that had that much time off for the injury," Rays manager Kevin Cash said. "I don't think it's fair to judge him on his first or second start back. One he got comfortable out there, you can see what everybody was talking about at the end of last year when he was acquired."
Last season, Smyly went 3-1 with a 1.70 ERA in seven starts after the Rays got him from Detroit in a three-team trade that shipped out ace David Price.
"I've always had confidence in myself," Smyly said of his return from the DL. "It was just going through the motions, testing my arm and getting over that hurdle of the injury in the past. Ever since I've come back, my arm's felt great."
Mookie Betts had two singles for Boston, which had won 11 of 17. The Red Sox scored both runs with two outs in the ninth.
Brad Boxberger got the final out for his 37th save.
Rick Porcello (8-14) allowed three runs — two earned — on 11 hits, striking out eight and walking one in seven-plus innings.
"He gave up his first run in the seventh," Boston's interim manager Torey Lovullo said. "He did a really good job giving us a chance to win. Our offense just couldn't get any momentum."
Reliever Jean Machi was ejected by home plate umpire Bill Welke after what appeared to be a curveball sailed over Souza Jr.'s head following Cabrera's homer. Souza Jr. then homered over the Green Monster against Roman Mendez.
Tampa Bay moved ahead 1-0 in the seventh. Kevin Kiermaier singled then stole second and third. Daniel Nava, picked up on Aug. 5 after being designated by the Red Sox, then hit a two-out grounder that slipped past second Dustin Pedroia's diving attempt.
Cabrera doubled leading off the eighth and scored on a grounder that third baseman Deven Marrero booted for an error. Jaso had his bases-loaded double against Tommy Layne.
Coming off a rough outing when he was tagged for six runs in six innings against AL East-leading Toronto, Porcello had his third strong start since returning from nearly a month on the disabled list with a strained right triceps.
"I've been happy with the way it's been going since I got off the disabled list," he said. "I feel like I've done well since I came off the DL."
TRAINER'S ROOM
Rays: Cash said LHP Jake McGee, recovering from surgery on his left knee in mid-August, could return this weekend after he threw a bullpen session Wednesday.
Red Sox: 3B Pablo Sandoval missed his third straight with an upper respiratory infection.
CENTURY MARK
Cabrera's homer was the 100th of his career.
SEASON SERIES?
The teams are tied 9-9 in the season series, with the finale Thursday.
STREAKING XANDER
Boston SS Xander Bogaerts extended his hitting streak to a career-best 12 games with a ninth-inning single.
UP NEXT:
Rays: RHP Erasmo Ramirez (10-6) is set to start the series finale Thursday. Tampa Bay has lost his last five starts.
Red Sox: LHP Wade Miley (11-10) is scheduled to start. He's allowed three-or-fewer runs in his last three starts.