Snell, Rays beat Astros 3-2 to wrap impressive homestand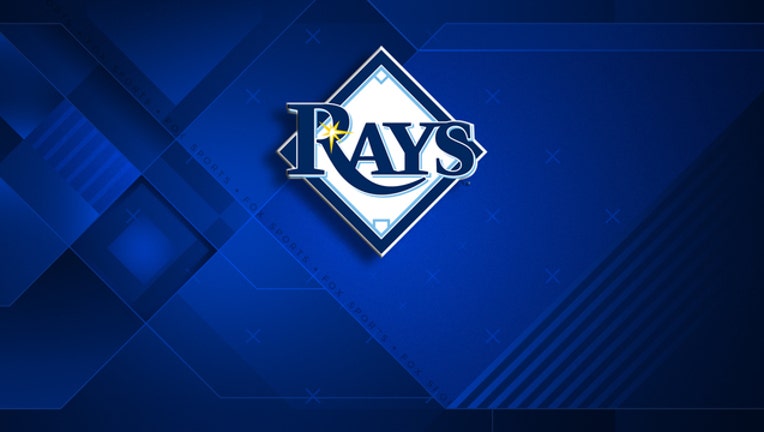 article
ST PETERSBURG (FOX 13) - Blake Snell and the surging Tampa Bay Rays are having success against some of the major's best teams.
Snell struck out 10, reliever Diego Castillo fanned Jose Altuve in a key spot and the Rays wrapped up an impressive homestand by beating the Houston Astros 3-2 Sunday.
The Rays went 8-1 at Tropicana Field, taking three of four from the World Series champion Astros, sweeping three from the New York Yankees and winning both games against Washington. Tampa Bay set a team record by allowing no more than two runs in its sixth straight game.
"Everybody's doing their part," Snell said.
Snell tied Hall of Famer Walter Johnson (1914) with his 11th consecutive home start allowing one or fewer earned runs for the longest stretch in the AL since 1913, according to Elias Sports Bureau.
"He's pitched like an All-Star," Rays manager Kevin Cash said. "We knew we had a chance to have a special series and really special homestand, and I think he capped it off."
Matt Duffy hit a two-out, two-run single in the seventh inning that put the Rays ahead 2-1 and Mallex Smith homered in the eighth.
Evan Gattis homered twice for Houston. The Astros went 0 for 14 during the series with runners in scoring position.
"We didn't do enough to win the game or win the series." Astros manager A.J. Hinch said.
Snell (11-4) allowed one run and four hits in 7 1/3 innings. The lefty has given up five earned runs over 51 2/3 innings (0.87 ERA) at home this season.
Castillo replaced Snell with the bases loaded in the eighth with the Rays leading by a run. Castillo struck out Altuve in a 10-pitch at-bat and got a grounder from Yuli Gurriel to protect the lead.
Sergio Romo got his eighth save despite allowing Gattis' homer in the ninth.
Charlie Morton (10-2) struck out 11 in 6 2/3 innings. The Astros led 1-0 when he left with runners at first and second, and Duffy greeted Chris Devenski with a bloop single down the right-field line. Joey Wendle scored from first base when right fielder Josh Reddick hesitated before throwing the ball back to the infield.
"I just kind of froze," Reddick said. "There's no excuse for screwing that up. I've got to get the ball in, and even if I throw it home early, we're still playing the ball game right now."
Gattis, who had eight homers and 30 RBIs in June, put the Astros up 1-0 on his seventh-inning drive.
Jake Marisnick had a potential run-scoring extra-base hit tracked down in deep center by Smith with two outs in the fifth.
Smith's homer was his first since last July 21, ending a 356 at-bat drought.
"I'm not worried about hitting home runs," the speedy Smith said with a smile. "I like to steal bases. Can't steal bases when you hit homers."
TRAINER'S ROOM
Astros: Gurriel returned after three days on the paternity list. . Reliever Joe Smith (right elbow soreness) could be back Tuesday.
Rays: CF Kevin Kiermaier was rested after making two diving catches Saturday. He dropped to 0 for 9, including eight strikeouts, against Morton by going down swinging as a pinch-hitter in the seventh.
SORE SPRINGER
Astros RF George Springer was out of the lineup for the second time in three days after tumbling into the stands chasing a foul ball Saturday. Hinch said Springer is "beat up a little bit." Springer, mired in a 3-for-44 slide, was a pinch-runner in the ninth.
DEADLINE DEALS
The Rays could move veteran players like RHPs Nathan Eovaldi and Chris Archer, and C Wilson Ramos before the non-waiver trade deadline. Also attracting interest is Tampa Bay's bullpen. "I imagine our front office will do what they always do, and that's look to do what's best for the organization going forward," Cash said.
The Chicago Cubs and Washington Nationals are among the teams with scouts in attendance recently.
UP NEXT
Astros: LHP Dallas Keuchel (4-8) will go against Texas RHP Austin Bibens-Dirx (1-1) Tuesday night.
Rays: Eovaldi (2-3) faces Miami LHP Wei-Yin Chen (2-5) Monday night.