Stone has 2 goals, assist as Senators beat Lightning 5-2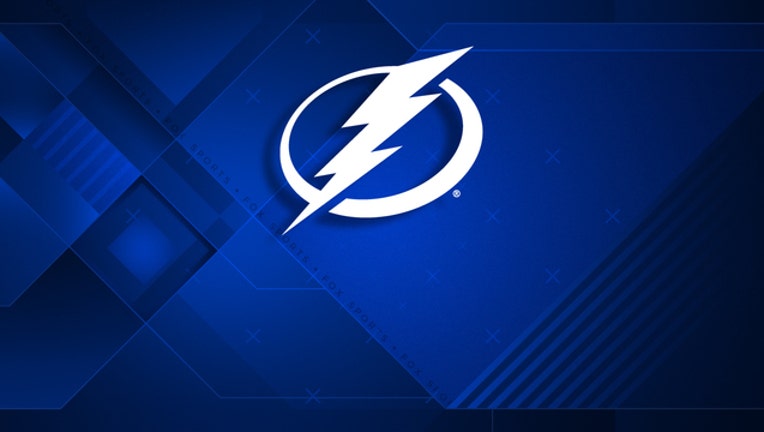 article
TAMPA, Fla. (AP) - Guy Boucher's return to the Tampa Bay area was a good one thanks to an Ottawa Senators victory.
Mark Stone had two goals and an assist, Mike Condon made 19 saves and the Senators beat the Tampa Bay Lightning 5-2 on Thursday night.
Boucher, the Senators' coach, was behind the bench in Tampa for the first time since being fired by the Lightning midway through the 2012-13 season. He led the Lightning to the Eastern Conference final in 2011.
"He wanted this one pretty bad," Ottawa left wing Mike Hoffman said.
"I'm sure he's feeling pretty happy about it," Stone added.
Ottawa practiced Wednesday in Florida, allowing Boucher time to visit his old neighborhood.
"It was such a great experience. It was so positive," Boucher said after Thursday's morning skate about his time with the Lightning. "For me coming back, it just brings a great smile."
The Senators, second in the Atlantic Division, also got goals from Kyle Turris, Hoffman and Chris Kelly.
Tyler Johnson and Brayden Point scored for the Lightning, who have lost 11 of 14 (3-9-2). Andrei Vasilevskiy stopped 25 shots as Tampa Bay fell into seventh place in Atlantic.
"This group has never been through this before, so it's kind of uncharted territory for them," Lightning coach Jon Cooper said. "It tests you a little bit. Right now, it's tough for them. There's a little bit of, they're just waiting for something bad to happen, and that's the part they've got to get over."
Tampa Bay has played in the Stanley Cup final (2015) and Eastern Conference final (2016) over the past two seasons.
After Johnson opened the scoring 3:39 into the second, Ottawa went up 2-1 on goals by Stone (6:33) and Turris (11:03) on the power play. Turris has 24 points (nine goals, 15 assists) in 23 games against Tampa Bay.
Hoffman made it 3-1 early in the third with a power-play goal.
Point's second goal in two games after missing 14 due to a hand-wrist injury midway through the third pulled Tampa Bay to 3-2.
Stone's nifty redirection, coming 1:36 after Point scored, gave Ottawa a 4-2 lead. He has seven goals in 11 games against the Lightning.
Kelly had a late empty-netter.
Condon, who is 4-0 against Tampa Bay, made a pair of strong saves on Nikita Kucherov in the second period.
Senators defenseman Erik Karlsson had three assists, and has 36 this season.
NOTES: Condon has played in 26 consecutive games. ... Vasilevskiy got the start over Ben Bishop, who is 9-0-3 in 13 games against Ottawa. Vasilevskiy is 1-2-0. ... Tampa Bay D Victor Hedman was minus-2. ... Kelly played in his 800th NHL game.
UP NEXT
Senators: Complete a three-game road trip Saturday night at Buffalo.
Lightning: Play the third of a four-game homestand Saturday night against Anaheim.