Streaking Bruins beat Lightning to remain unbeaten on road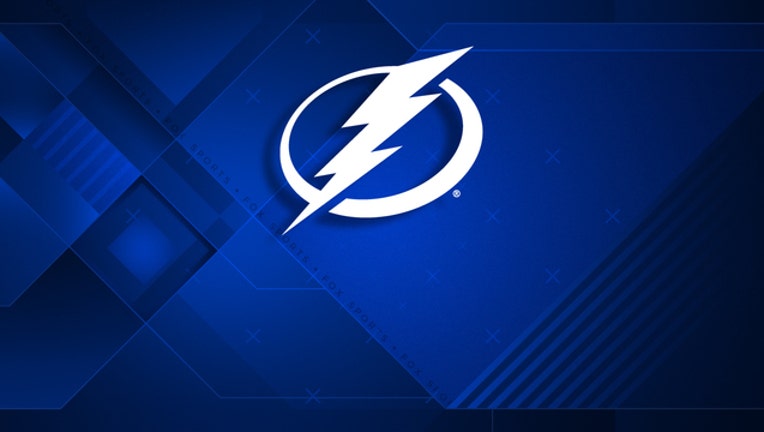 article
TAMPA, Fla. (AP) — The surprising Boston Bruins passed another early season challenge, completing a successful two-day swing through Florida.
Jonas Gustavsson stopped 21 shots and Brett Connolly's power-play goal snapped a third-period tie, helping the Bruins remain unbeaten on the road with a 3-1 victory over the Tampa Bay Lightning on Saturday night.
Connolly scored during a 13-second 5-on-3 opportunity with just over 14 minutes remaining, and the Bruins extended their point streak to seven games (6-0-1) after opening the season with three consecutive losses. They also improved to 5-0-0 on the road in the club's longest such streak since winning a franchise-best nine straight in March 2014.
"I really feel good about this win for different reasons," coach Claude Julien said. "It's our first test playing back to back. I thought our guys handled what they threw at us early in the game. We weathered the storm, and then we just seemed to get better all the time."
Boston also improved to 5-0-0 on the road in the club's longest such streak since winning a franchise-best nine straight in March 2014.
"It starts with our core, our leaders," Connolly said. "We got off to a tough start. Obviously, being on the road kick-started us. We're feeling good right now. We're confident, and that goes a long way."
Tampa Bay continued to sputter offensively, losing its fourth straight game. The defending Eastern Conference champions led the NHL in scoring a year ago, but have been limited to two goals during its longest skid in two seasons.
With starting goalie Tuukka Rask getting the night off after beating Florida 3-1 on Friday, Gustavsson improved to 3-0 since signing with Boston as a free agent on Oct. 4.
The Lightning led 1-0 early on, but managed just five shots in the third period and went 1 for 5 on the power play.
Brad Marchand had a goal and an assist for Boston, scoring an empty-netter with 1:10 remaining and also setting up Connolly's go-ahead score with a nice pass through the crease.
Nikita Kucherov scored off a backhand pass from Ondrej Palat to put the Lightning in front at 7:51 of the opening period. The Bruins pulled even nine minutes later on Matt Beleskey's nice spin move from the right circle, and then killed off two penalties to keep Tampa Bay from regaining control in the second.
Lightning goaltender Ben Bishop, who stopped 31 shots, has lost his last three starts despite allowing a combined five goals. The Lightning fell to 2-3 at home after going a NHL-best 32-8-1 at Amalie Arena last season.
Boston's turnaround began after the Bruins lost the first three games of the season to Winnipeg, Montreal and Tampa Bay.
"We needed to grow as a team. Although we lost those first three games, I could see some good signs coming. I could see things coming around," Julien said. "Right now our guys are feeling good, not only themselves but who they play with. They just want to play and be part of this group."
NOTES: Bruins center David Krejci's nine-game point streak ended. It was the longest point streak to open a season by a Boston player since Joe Juneau and Dmitri Kvartalnov had 14-game streaks to start the 1992-93 season. ... The Lightning played without injured forwards Cedric Paquette (ankle) and Jonathan Drouin (lower body). ... Lightning backup goalie Andrei Vasilevskiy, sidelined since early September following vascular surgery, is expected to rejoin the team when it begins a road trip Sunday at Carolina.