Tampa Bay Rays' Tyler Glasnow will be out 6 to 8 weeks due to oblique strain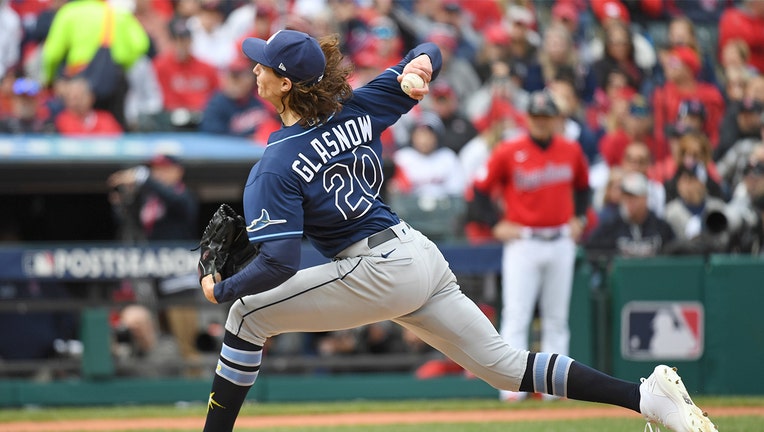 article
ORLANDO, Fla. - During spring training, pitcher Tyler Glasnow suffered an oblique injury Monday during a batting practice session at the Walt Disney World complex.
He got six pitches in before being assisted by the Tampa Bay Rays training staff. 
Glasnow underwent an MRI on Tuesday morning which revealed a grade 2 left oblique strain.
This comes after a Tommy John operation that sidelined him from June 2021 to September of last season. He came back to pitch in just three games. The 29-year-old right-hander went 5-2 with a 2.66 ERA in 14 starts in 2021.
MORE: Rays start full-squad spring training practices
The Rays came him a contract extension in the offseason with the expectation of a big return here in 2023. Glasnow signed a $30.35 million, two-year contract. He gets $5.35 million this season and $25 million in 2024, when he would have been eligible for free agency.